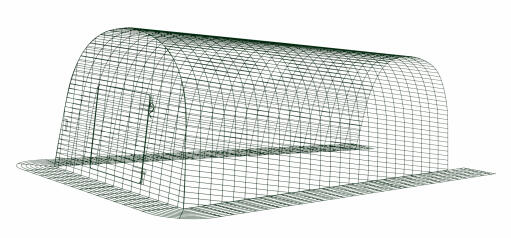 Checking stock in our warehouse...
€180.95
This is the standard 2m run to fit the Eglu Classic, for chickens or rabbits. Made from strong steel weld mesh it is impossible for predators to break. A unique anti-tunnel skirt sits flat on the ground and prevents animals from digging in. The run has spacious vertical sides and gives your chickens plenty of room to run around in. This run makes the Eglu suitable for keeping 2-4 chickens.
Patent Pending. Design Registered.