Lenham Chicken Coop by Forsham Cottage Arks
The Lenham Chicken Coop from Forsham Cottage Arks is designed to provide spacious accommodation for up to 12 chickens. This hand-crafted wooden hen house has a simple design that offers ease of maintenance and great access. It is a beautifully designed traditional chicken ark that will bring enjoyment to both you and your pets.
My first Lenham lasted twenty years - I've just bought my second and it looks every bit as solid. I'm sure my hens will be just as happy in their new home!
Buy Now
Lenham Chicken Coop - Made to Order
€659.99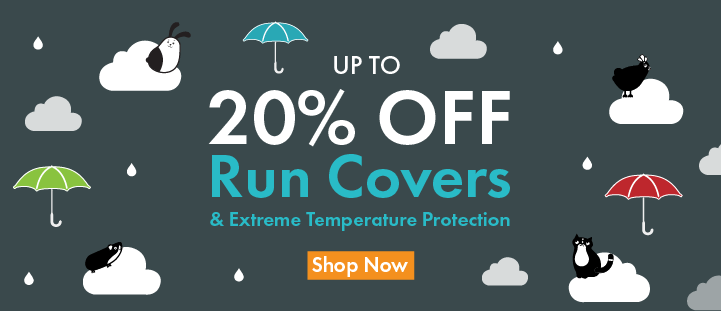 The Lenham Chicken Coop is suitable for 12 chickens
Complete Chicken Keeping Package
The Lenham Chicken Coop was launched in 1982, as our customers told us that they'd like to start keeping more chickens. Its classic traditional shape is designed to fit into any garden. It is less space efficient than our Boughton chicken house, which has an integrated run below the house, but it can hold twice the number of chickens and is also suitable for large fowl or cockerels.
Long Lasting Pressure Treated Wood
All Forsham Chicken Coops are built to last. The Lenham chicken ark is constructed using thick, strong, fully planed and pressure treated ship lap, which means that your chicken house will last for years to come. All the fixings and furniture are zinc plated.
The Lenham comes apart to make cleaning easy!
Easy To Clean
The Lenham is designed to make it quick and simple to clean. For easy access the Lenham Chicken Coop has removable nest boxes, side walls and perches.
Secure Fox-Resistant Chicken House
As with all Forsham Chicken Coops - the Lenham is secure from foxes. It has strong catches and locks which cannot be opened by Mr Fox.
The perches maximise the usable space in the house.
Fantastic Perches
There are three solid perches – one on either side of the house and one up high. This not only maximise the usable space in the hen house but also gives your hens a choice of where to sleep. The top bar can be positioned in 3 different places. The different locations enable it to be located on the opposite side to the nest box allowing hens a dropping free route to go and lay an egg!
The perches are carefully sized with rounded corners giving your hens a secure base for a good night sleep.
Collecting eggs is easy - swing the partition down to lock off the nestboxes from the chicken house.
Easy Egg Collection
The Lenham has 3 separate nesting boxes, located on the side of the chicken house on a removable panel. This panel can be placed on the right or the left side of the house, allowing you to choose which side you'd like your nest boxes on. This makes it easy to fit the Lenham into the most awkward corner of your garden.
The nesting boxes can be locked off at night with our innovative nest box shutters, dramatically reducing the amount of droppings that the chickens leave in the nest box and cutting down on egg cleaning time.
Nest Box Shutters
The unique nesting box night shutter stops the chickens sleeping in the nesting box, dramatically reducing the amount of droppings that the chickens leave in the nest box and cutting down on egg cleaning time.
Roosting Bar
The solid, single-piece roosting bars provide a solid place for your chickens to perch while they sleep.
Forsham Cottage Arks
Forsham Cottage Arks have been making chicken arks since 1979 and in 2011 Forsham became a part of Omlet. Forsham products have been tried and tested by tens of thousands of happy customers so you can rest assured you are buying a finely-tuned, hand-crafted home for your pets.
Close-up of the Canadian Spruce
Only The Best Timber
Unlike cheaper chicken houses that are made of low-grade Chinese softwood, we use only the best sustainably-farmed Canadian Pine for our chicken houses. After carefully sourcing the right kind of wood, we make sure it is properly treated to last a lifetime outside. We use Ground Contact Pressure Treatment which helps prevent your chicken house from rotting.
All the sections we use are planed all round so there are no scruffy faces or splinters.
Lenham Chicken Coop Dimensions
Lenham Specifications
The Lenham Chicken House is designed for up to 12 medium-sized chickens or 6-8 larger birds such as Buff Orpingtons.
Please note: Your Lenham Chicken Coop will be made to order. You will receive your beautiful new chicken coop 4-6 weeks after placing the order.
Materials:
House: Sustainably-sourced Canadian Pine
Forsham's History
1979 - An unemployed printer, recently made redundant from the Kentish Messenger, returns to his old paper to place a small advert: 'Good Quality Poultry House For Sale.' It results in fifteen enquiries and seven orders. Forsham Cottage Arks is born.
1983 - As the volume of orders increases, Forsham takes on their first employee - a retired joiner from their village called Lenny
1988 - Forsham begins to sell its products through Harrods. Kew Gardens installs a Forsham Dovecote on its grounds.
1990 - Forsham exhibits its products at the Chelsea Flower Show. The stand proves very popular and they are asked to return the following year.
1993 - Forsham supplies a Boughton Chicken Coop to Channel 4's 'Big Breakfast'.
2000 - The Poultry Club of Great Britain presents a Forsham Lenham Chicken Coop to HM Queen Elizabeth, The Queen Mother in celebration of her 100th Birthday.
2002 - Forsham supplies a Lenham Chicken Coop to Channel 4's 'Big Brother'. Many people commented that the chickens were more interesting to watch than the people.
2008 - Hugh Fearnley-Whittingstall uses a Forsham Lenham Chicken Coop for his hens as part of his Chicken Out campaign.
2011 - Forsham Cottage Arks is bought by Omlet. The purchase brings together two companies that share a common vision of producing the best pet housing in the world.
Everything you need to start keeping chickens
30 Day Money Back Guarantee
We're so confident that you'll love everything about your Forsham Chicken Coop that we offer a 30 day, no quibble, money back guarantee. If for any reason you are not entirely satisfied with the Boughton or the chickens you can send it back to us for a full refund. This does not affect your statutory rights.
Please note: Your Lenham Chicken Coop will be made to order. You will receive your beautiful new chicken coop 4-6 weeks after placing the order.
Related Products
Your Reviews - Lenham Chicken Coop by Forsham Cottage Arks
---
Customer Images - Lenham Chicken Coop by Forsham Cottage Arks - 3 of 3