Eglu Egg Cup
Introducing the Eglu Egg Cup. A miniature piece of British design for your boiled egg breakfast.
The Eglu in miniature, as an Egg Cup!? Genius! There's no better way to serve the freshly laid eggs from my own chickens.
Buy Now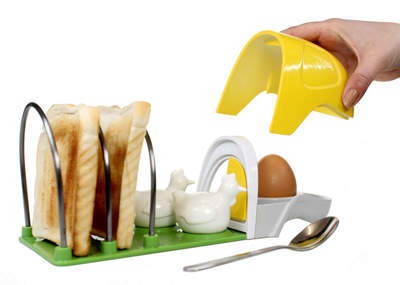 Eglu Egg Cup Breakfast Set - Yellow
€23.99
Save
Eglu Egg Cup - Green
€11.99 €10.99
Save
Eglu Egg Cup - Pink
€11.99 €10.99
Save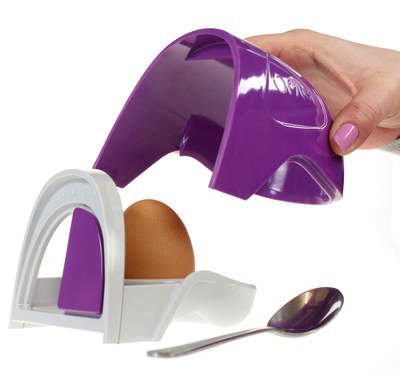 Eglu Egg Cup - Purple
€11.99 €10.99
Save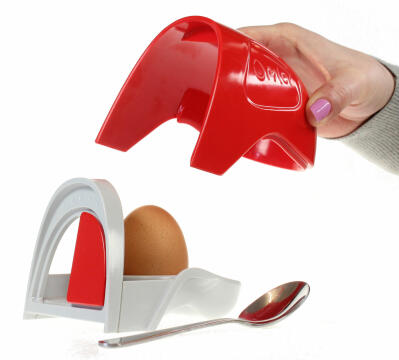 Eglu Egg Cup - Red
€11.99 €10.99
Save
Eglu Egg Cup - Yellow
€11.99 €10.99
A Little Eglu for a Big Celebration
To celebrate 10 years of the Eglu Classic, Omlet are eggstatic to be introducing a new coop to the collection. It may be smaller than our other chicken houses, but what it lacks in size, it makes up for in absolute all-round awesomeness. Introducing the Eglu Egg Cup – a miniature replica of the original Eglu, for your boiled egg!
It's cute, it's cool, it's iconic: the 2014 must-have breakfast eggcessory to add to your collection. (Please note, Omlet can not be held liable for any crockery kerfuffle caused by egg cup envy.) Whether you are a mother hen lucky enough to have your own Eglu, a cool chick building up a nest egg to keep chickens one day, or an egg aficionado with an appreciation for British design, the Eglu Egg Cup is eggseptional.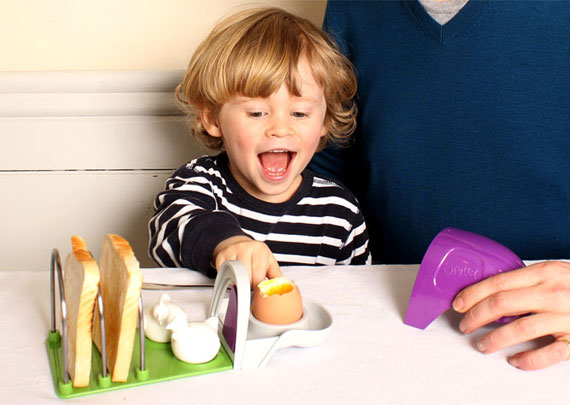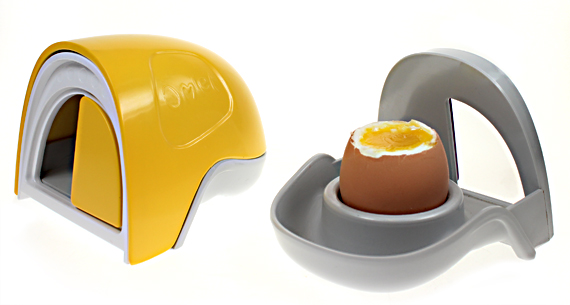 Small but perfectly formed.
A 1/8th scale replica of the Eglu Classic, this may be too small to keep real chickens, but it is the perfect size to nest a beautiful boiled egg. The Eglu Egg Cup is available in five fabulous Eglu colours, including the original Omlet yolk yellow. Coordinate your Egg Cup with your chicken coop, choose a colour to match your kitchen accessories, or collect all five for a bright breakfast rainbow every day.
An Eggseptionally Good Breakfast Set
And what goes perfectly with a boiled egg? Some tasty, buttery toast of course! That's why our eggsperienced designers developed a genius toast rack run as an optional eggstra. Just in case you are desperate for some chickens of your own, you might like the salt and Miss Pepperpot porcelain pets too, great for hensuring your breakfast is perfectly seas'hen'ed every day. Whether you choose the Eglu with or without run, this is undoubtedly the only egg coop of its kind.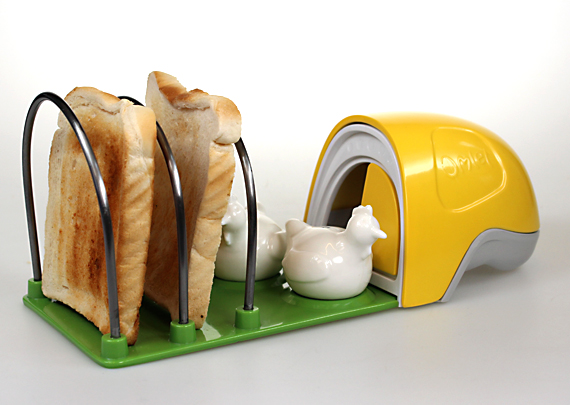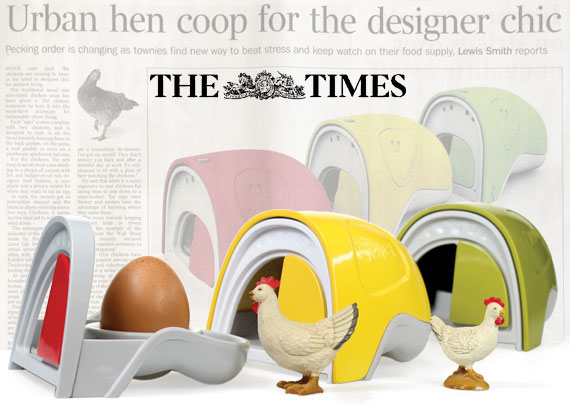 It all Began 10 Years Ago...
The Eglu was launched 10 years ago, by four friends who met while studying at the Royal College of Art. A decade on and (between you and me) they may be looking a little older and more worn, but the Eglu remains as fresh and funky as ever. After sparking a sensation in urban chicken keeping, it has been exhibited all over the world, including London's Victoria & Albert Museum, and now you can eggsibit this miniature version in your own home. Own a little piece of design history and enjoy the simple pleasure of eating a boiled egg in style!
Beautifully Packaged for a stunning Gift
Both the Eglu Egg Cup and the Breakfast Set come presented in beautiful gift packaging. Perfect for someone with chickens and perfect for someone who always wanted chickens!
The reverse of the packaging has a photo of the full size Eglu chicken house, the story of how the product was invented and is digitally signed by the four founders. It's a great collectors item too.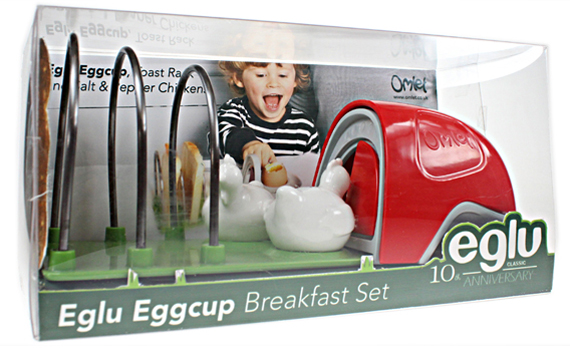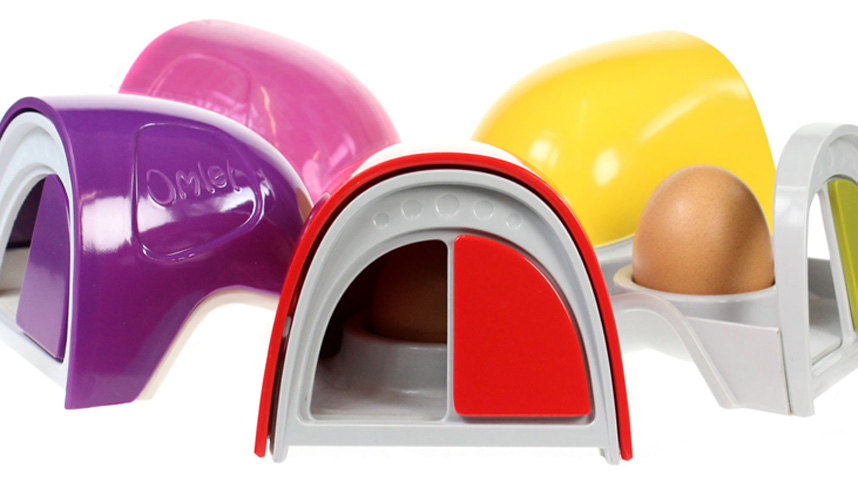 Insulated just like its big brother!
The Eglu Egg Cup will insulate your boiled egg so it's the perfect temperature when it arrives on your breakfast tray. It's made from tough long lasting melamine and looks super cute in it's glossy colours. It's safest to handwash to preserve this design classic!
Your Reviews - Eglu Egg Cup
---
Customer Images - Eglu Egg Cup - 3 of 3