Large Dog Beds
Bigger dogs require bigger comfort so we created large dog beds to provide just that. Discover a variety of comfort solutions from bolsters to beanbag to sheepskin, all created to deliver next level comfort for the large dogs in your life. With our exclusive design features such as zip-off toppers and strong, stylish feet, your large dog will love the comfort of an Omlet large dog bed.
---
Topology Large Dog Beds
Luxury dog bed with zip on toppers for hygiene and ease
From €90.90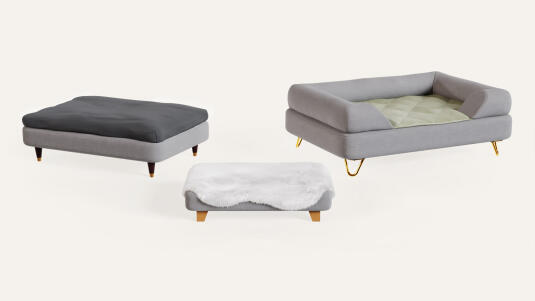 Bolster Large Dog Beds
Memory foam dog bed in a range of vibrant colours
From €80.90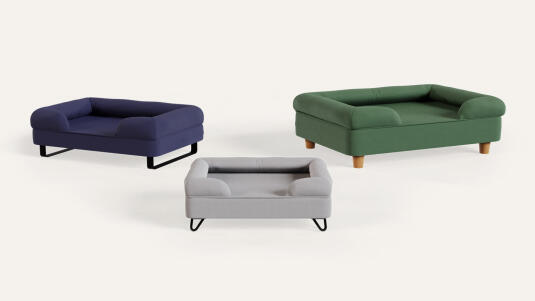 Why buy a large dog bed designed by Omlet
Large dogs need large beds that match their needs. With our own dogs in mind, we carefully crafted high performance mattresses that provide unparalleled comfort and joint support to suit any large breed dog. Our team of designers thoughtfully engineered sleeping solutions that will not only improve your large dog's sleep, but their health and comfort and too. Let's customise your large dog's bed today!