Dog Beds
Innovation meets comfort with Omlet dog beds. Discover our variety of easy-to-clean, machine washable dog beds that keep your dog fresh, with high performance memory foam mattresses for the ultimate in pet comfort. We know that dogs come in all shapes and sizes and their dog beds should, too. Whether you have a puppy or a prime senior, we have a sleeping solution to fit!
---
Topology Dog Beds
Luxury dog bed with zip on toppers for hygiene and ease
From €90.90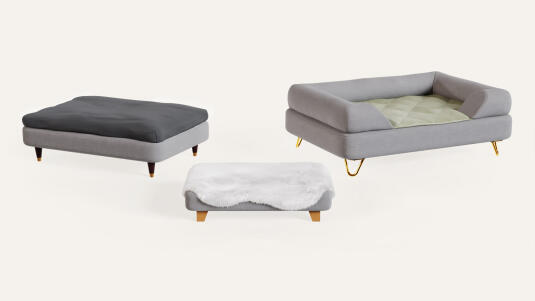 Bolster Dog Beds
Memory foam dog bed in a range of vibrant colours
From €80.90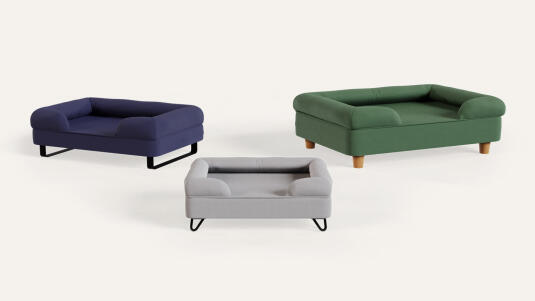 Why buy a dog bed designed by Omlet
At Omlet, we're dog people and we understand that one style dog bed won't suit all. So we carefully engineered our dog beds to provide both comfort and durability while perfecting each bed with high quality materials that not only stand up to your dog's natural behaviours, but are also meticulously curated to complement any part of your home. Our product engineers take pride in creating unique comfort solutions for any dog and we invite you to create the perfect dog bed for your furry friend.