Memory Foam Bolster Cat Beds - Find Your Match From 15 Amazing Colours
Discover the easy clean, comfortable and stylish Omlet Bolster Cat Bed! With a removable machine washable cover and a memory foam mattress it's the best you can give your cat.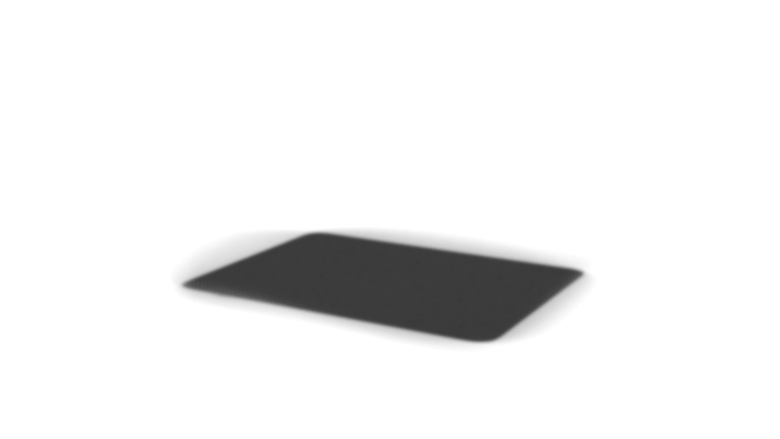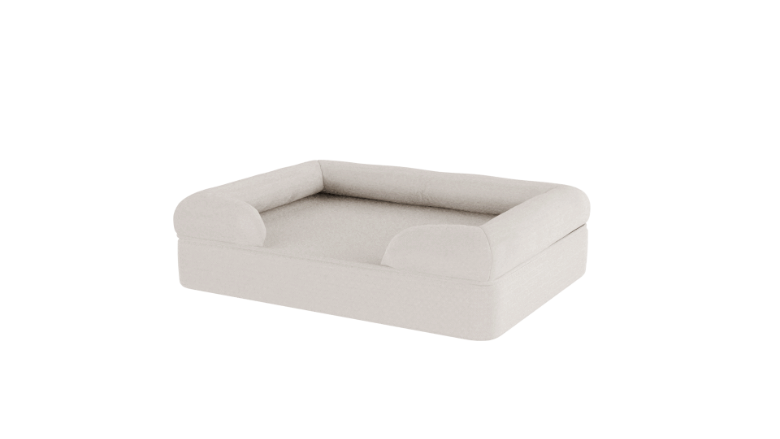 Configure your Bolster Cat Bed Now!
To Start, Choose Your Size
| | | |
| --- | --- | --- |
| | Memory Foam Bolster Cat Bed - Small - Meringue White x 1 | €59.99 |
Ultimate Comfort on a High Performance Memory Foam Mattress
The memory foam will embrace your cat's body as they lay down on it, ensuring premium comfort.
The Omlet Bolster Bed's mattress has been engineered to give cats the bed they deserve, improving their sleep, health and energy levels. The premium memory foam layer on the mattress lets your pet's body sink slowly into the bed, and as their muscles relax, it moulds around them, providing a luxurious sleep haven.
The high performance memory foam is designed to withstand your cat's natural behaviour for many years to come. This means when your cat wakes up and slides out of bed, the memory foam will fill out again, and your cat can enjoy the relaxing sinking feeling every time they settle down on their bed.
Deep, Restful Sleep Resting on the Supportive Bolster Cushion
The bolster edge supports your cat's head at the optimum angle and provides a sense of security.
The cushioned bolster surrounding the memory foam mattress is designed to support your cat's head at the perfect angle. The deep-filled pillow is firm enough to hold your cat's sleepy head as they snooze, but also soft and comfortable for a long, undisturbed sleep. The bolster cushion around the body can also help your pet feel safe and secure, snuggled into the corner of the bolster.
Easy to Clean Cat Bed With a Zip on Machine Washable Cover
Watch the video to see how easy it is to keep the Bolster Bed cover clean and hygienic.
From cat litter tracking to fur balls, it's incredibly important that a cat bed can withstand the usual challenges of everyday use without becoming offensive to the senses! With the Bolster Bed, you can just unzip the cover and remove the memory foam mattress and bolster cushion, before popping the cover in the wash at 30 degrees on a gentle cycle. Plus, you can even get additional covers for the cat bed so while one is in the wash, your cat doesn't have to be without their favourite snooze spot!
The memory foam mattress is placed inside a water-resistant, 'no-noise' cover to keep the foam equally hygienic and odour free.
If you elevate your dog bed with the designer feet, you will simply just need to unscrew the feet before you remove the mattress cover.
Designer Feet Look Stylish and Improve Hygiene and Airflow
Tapered, light wood feet offer simple style for any room.
The classic, hairpin steel design will look great against the rest of your furniture.
The hairpin feet are available in classic cream, sleek black or stylish gold.
The steel, ski-style rail feet run from front to back.
Available in cream, black and gold, the metal rail is a sophisticated way of raising the bed.
Previous
Next
The Bolster Cat Bed has a non-slip base and can be placed directly on the floor, but for added comfort you can also raise the cat bed up with our range of stylish feet. Raising your cat's mattress off the ground reduces drafts and improves the airflow under the bed, which helps minimise a build up of mould, mildew, dust and debris. This simple solution does not only keep the bed clean and tidy for longer, but is also healthier and more comfortable for your pet.
---
6 Reasons To Buy From Omlet

30 Day Money Back Guarantee

Free Returns

2 Year Warranty

Brilliant Customer Service

Secure Payment

Over 17,000
5 Star Reviews
---
Geometric Weave Fabric in 15 Expressive Colours to Suit Your Home
The Bolster Bed comes in 15 beautiful colours, so it's easy to find the perfect one for your cat.
The memory foam cat bed is available in an amazing collection of fifteen colours to suit every style. With a subtle, woven, diamond geometric pattern, you can choose the right colour to compliment your home without compromising on your pet's comfort.
Whichever you choose, the Omlet's Bolster Bed will match the quality look and feel of your other soft furnishings, ensuring your cat's bed is a part of the home, just like they are a part of your family.
Can't choose? Why not get a selection of colours so you can refresh your cat bed's style whenever you fancy a new pop of colour!
---
Frequently Asked Questions
Got another question? Please contact our friendly customer services team here or call us on 01295 500900.
Verified Reviews - Memory Foam Bolster Cat Beds - Find Your Match From 15 Amazing Colours
---
Customer Images - Memory Foam Bolster Cat Beds - Find Your Match From 15 Amazing Colours - 7 of 7