Chicken Pens
Don't just settle for any chicken pen – give your chickens the space they crave. With all the grass to munch, bugs to chase, and exercise to be had, your flock needs large spaces to stretch their wings and explore their natural behaviours. With our fully-enclosed, welded steel chicken pens and movable chicken fencing, your hens will get to experience life to the full in an Omlet chicken pen.
---
Walk In Chicken Runs
Secure, heavy duty steel runs, customisable to fit any flock
From €449.99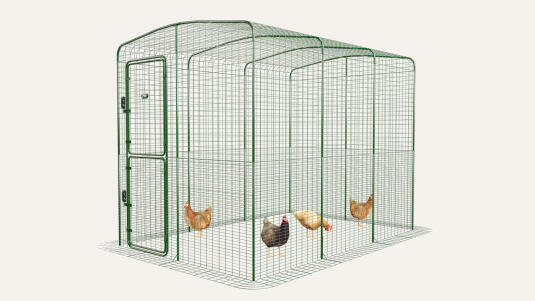 Shop Chicken Walk In Runs >
Chicken Fencing
Flexible, easy-to-move chicken netting in a range of sizes
From €116.95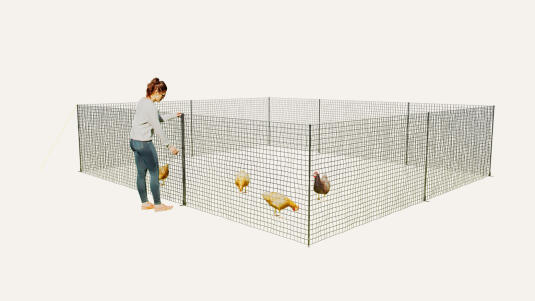 Why buy a chicken pen designed by Omlet
Free-range the safe way with a chicken pen from Omlet. Our heavy steel and anti-dig skirt chicken pens are designed to give you peace of mind while your chickens are out seizing the day. While movable chicken fencing creates an open chicken pen for your hens to stretch their wings without risk of escape. Foster your chickens' natural instincts and behaviours within the safety of the industry's most formidable chicken pens.