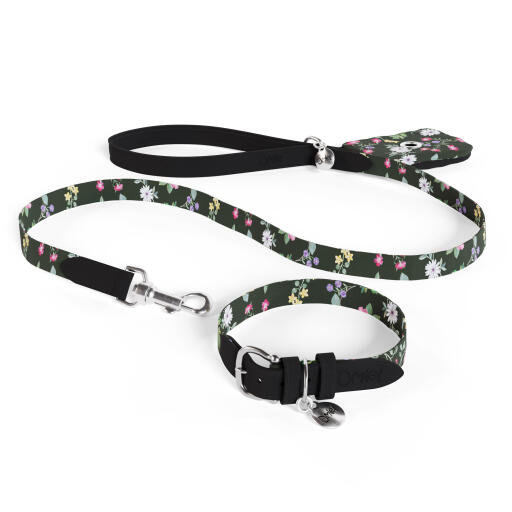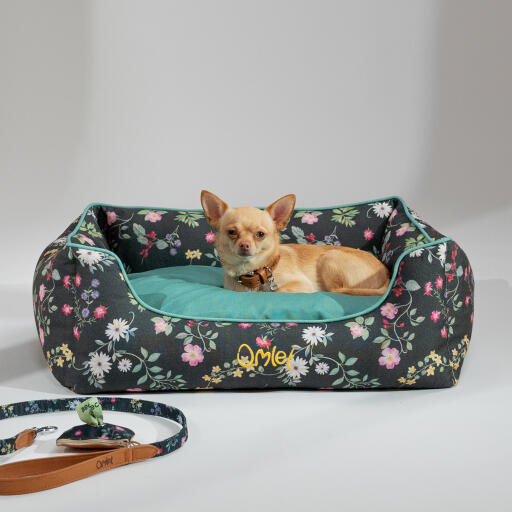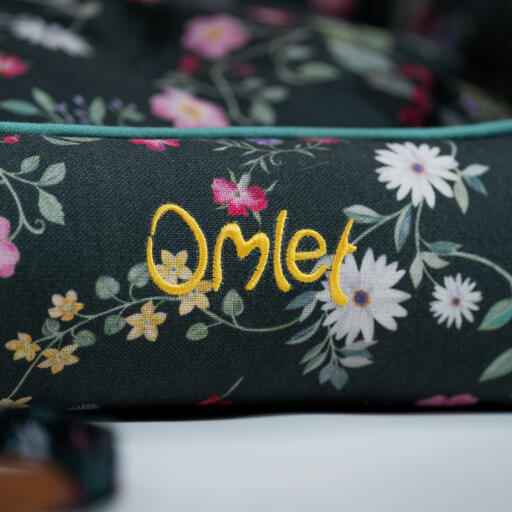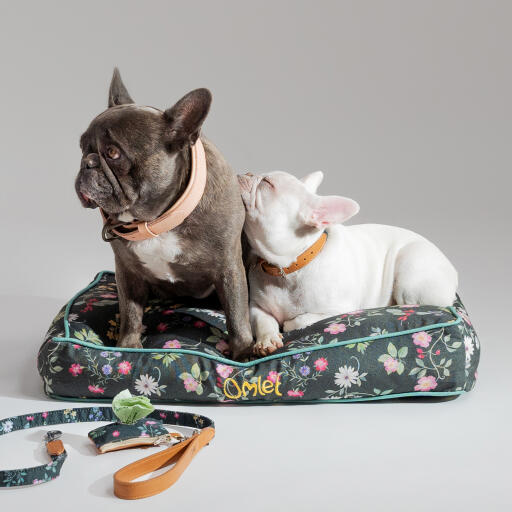 Dog Walk Set Small - Midnight Meadow
Checking stock in our warehouse...
Pack includes matching dog collar, lead and poop bag holder.
Limited edition collection inspired by the dog walk
Omlet's first limited edition collection of signature prints was inspired by the walks we take with our dogs and the people and places we meet along the way. Discover your favourite walk within one of the 8 prints of the Dog Walk Collection, exclusively designed by Omlet.
Signature prints exclusively designed by Omlet
As night falls upon your dog's silent slumber they will be enveloped by the rich floral tones of the Midnight Meadow print that peacefully closes out another day of adventure. Browse the full limited edition collection of Omlet designer dog beds now, including matching leads, collars and poop bag holders.
Accessories to accentuate
Accessories make everything better - especially dog walks! Give your dog a signature style all of their own by matching their dog lead, collar and poop bag dispenser in the same print or pattern. Choose one of 7 exclusive Dog Walk Collection designs and get your dog styled and ready for their next dog walk.
Dog Walk Set Small - Midnight Meadow