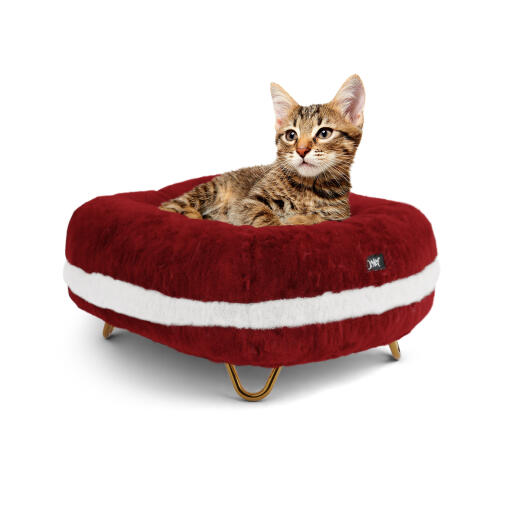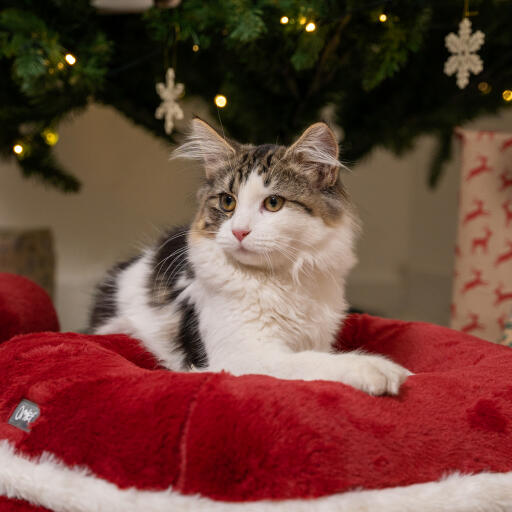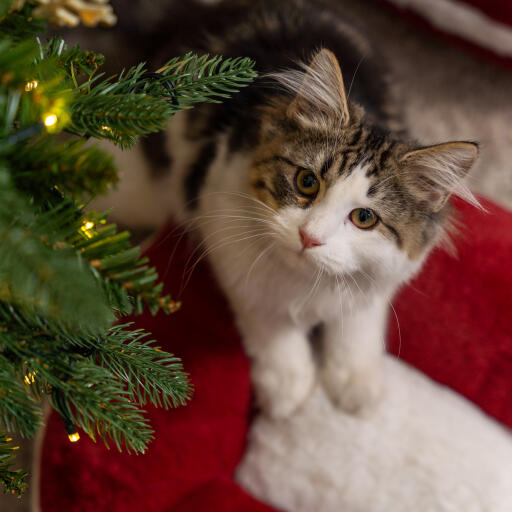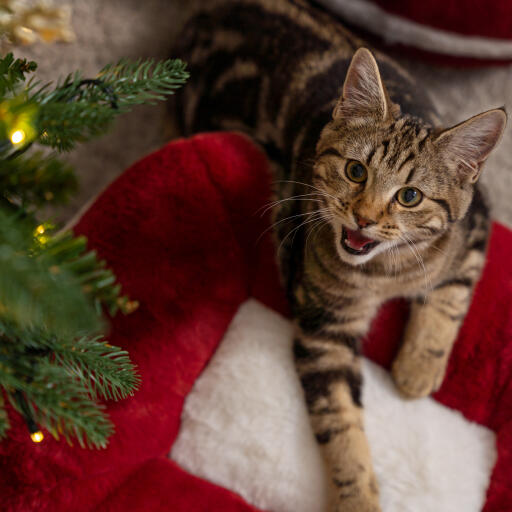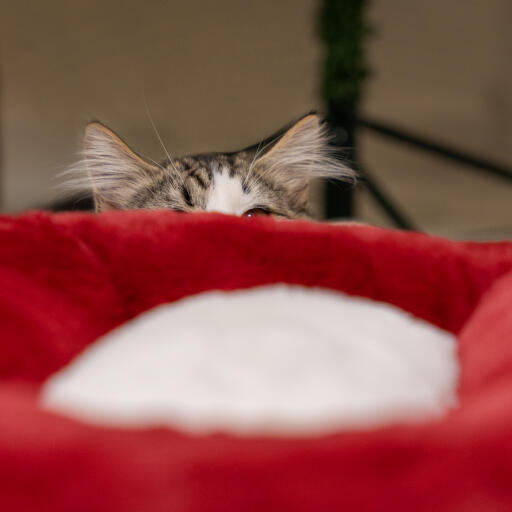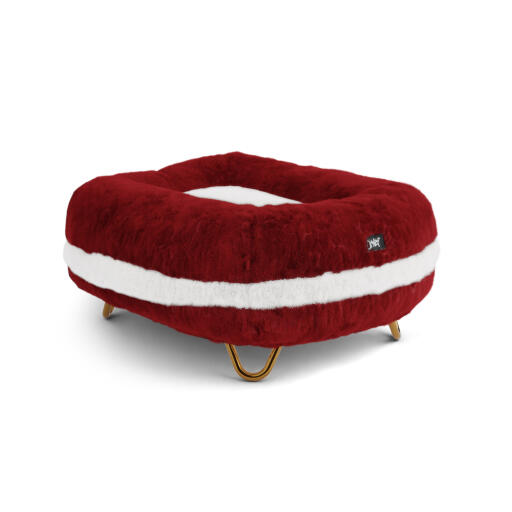 Maya Donut Cat Bed with Gold Hairpin Feet - Santa Claws
Checking stock in our warehouse...
€58.85
Get your cats involved in the festive season with the beautiful new Santa Claws Maya Donut Cat Bed. Just as luxurious and premium as the other Maya Donut Cat Bed designs, the Christmas themed Santa Claws comes in a striking red colour, with a fluffy white trim around the centre, inspired by the real Santa Claus himself! Your cat will be in their element as they cosy into their faux fur, deluxe bed over the Christmas period.
The removable and machine washable cover makes it easy for you to keep the cat bed clean and fresh, while the choice of fifteen modern, stylish colours and optional designer feet raise the Maya Donut Cat Bed into a sophisticated furniture piece you and your cat will love.
The Maya Donut Cat Bed is made from 100% Polyester, measuring 47 x 36 x 15 cm and suitable for cats up to 5kg.
The Hairpin Feet are 8.4 x 5.3 x 3.6 cm and are made from mild steel wire and mild steel sheet.
This pack includes:
1 x Maya Donut Cat Bed - Santa Claws 1 x Metal Hairpin Gold Feet for Donut Cat Bed - Pack of 4 1 x Feet Frame for Donut Cat Bed Feet
Feet sold separately. Find out more about the Maya Donut Cat Bed here.
Maya Donut Cat Bed with Gold Hairpin Feet - Santa Claws