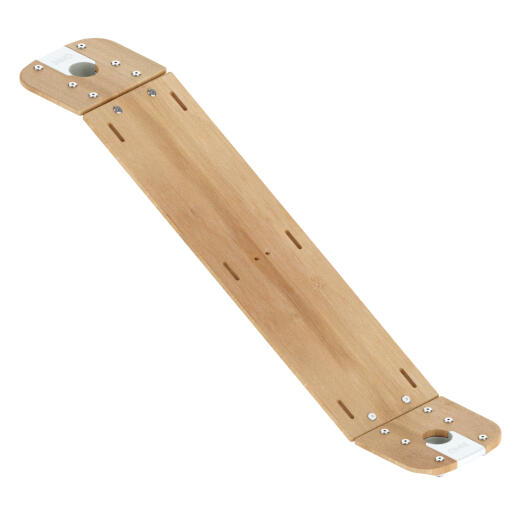 Freestyle Cat Tree - Pole to Pole Ramp with Brackets - Bamboo
Checking stock in our warehouse...
€82.00
Suitable for Indoor Freestyle
The Freestyle Cat Tree from Omlet is a strong floor to ceiling cat play system that can be customised to suit your cats and your home. Choose from a wide range of fun, practical and durable accessories to create a cat tree system that encourages your pets to live out their natural instincts to scratch, jump, climb and play.
The bamboo ramps are a great way of connecting the vertical poles of your Freestyle Cat Tree into a cat paradise. Climbing up and down the ramps activates muscles indoor cats rarely get to use, making them a great opportunity to live out natural behaviours.
The stylish and durable ramps can be kept as they are, but for extra grip and entertainment, why not attach a scratching box or wrap to sit on top of the ramp?
Attach the ramp at any height on a vertical pole using the included bracket.
Freestyle Cat Tree - Pole to Pole Ramp with Brackets - Bamboo