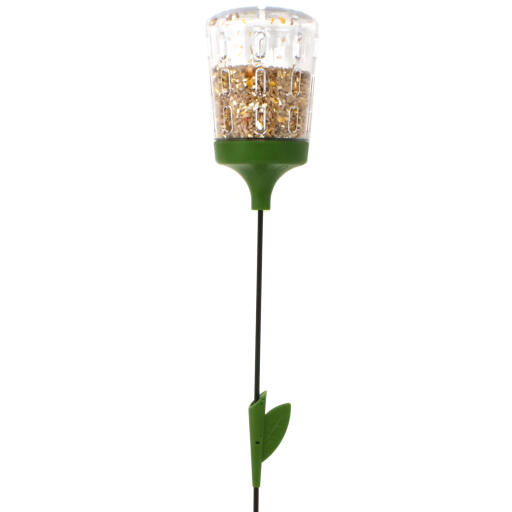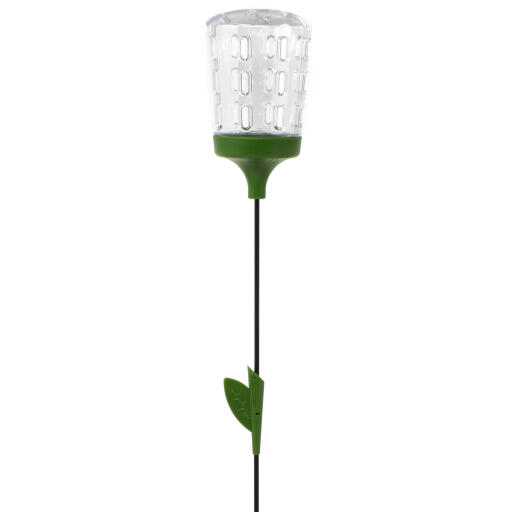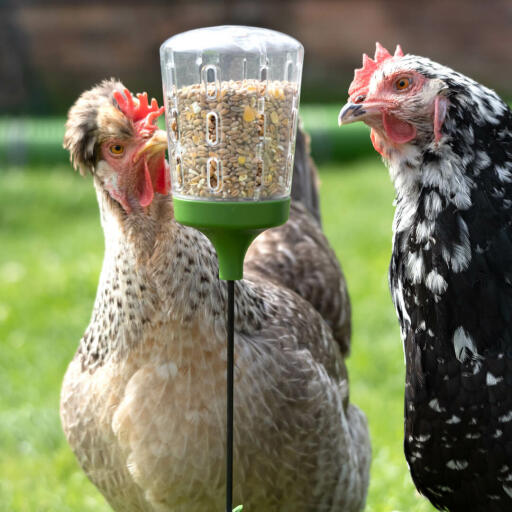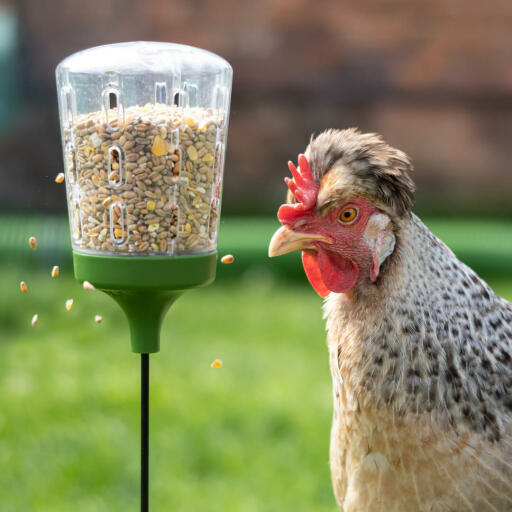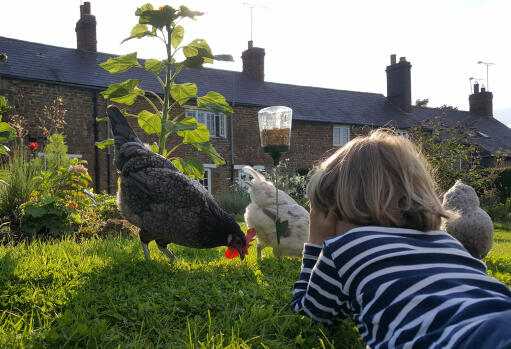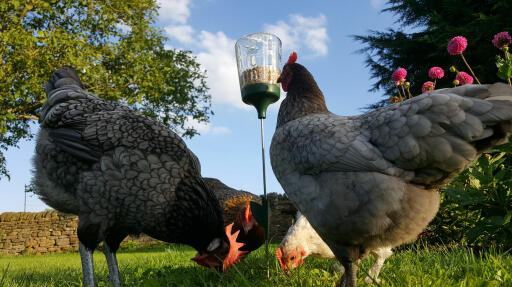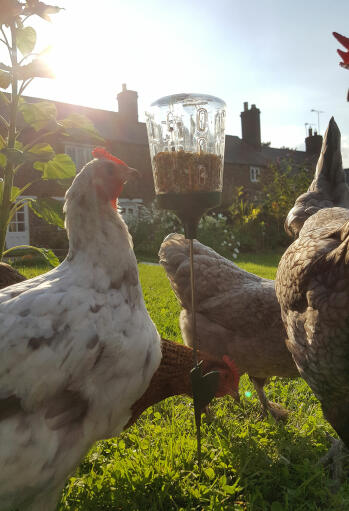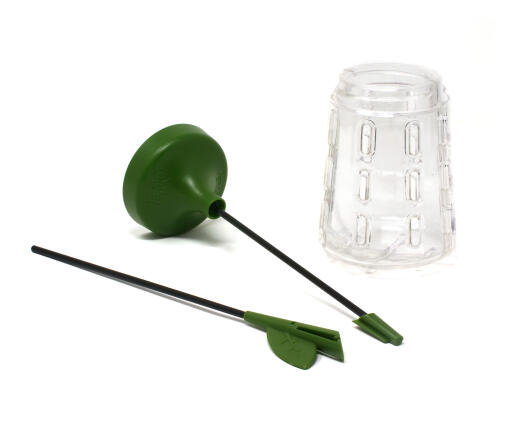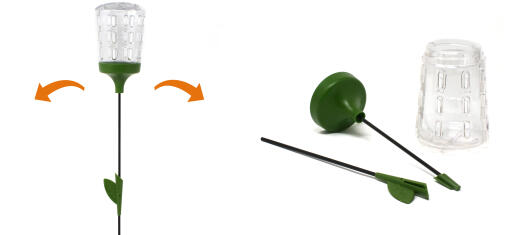 Checking stock in our warehouse...
€11.95
Omlet's brand new Pendant and Poppy Peck Toys are the great new interactive feed toys your chickens have been waiting for. They combine fun, enriching entertainment with a tasty and rewarding flow of treats.
Simple to install in any chicken coop or chicken run, the Peck Toy can be filled with corn, chicken feed, mixed grit or any other combination of your flock's favourite hard treats. Once filled it is guaranteed to become the centre of attention! Cleverly designed to provide a slow release of treats, the Peck Toy will maintain your hen's interest and keep them coming back for more tasty fun with their favourite chicken toy, time and time again.
Thanks to its carefully designed treat dispenser the Peck Toy releases its contents slowly over a period of time when pecked at by playful hens. This means it not only provides an engaging and lasting challenge for your flock but it is also an ideal way to make your chicken treats last longer. The slow release nature of the Peck Toy also helps to guard against a dominant few hens having all the fun and gives the whole flock a chance to get stuck in.
Not only will your hens have a lot of fun playing with the Peck Toy, it also encourages and provides a healthy outlet for natural chicken behaviours such as pecking and foraging. Unlike with traditional chicken feeders, the random scattering of treats that occurs when the toy is pecked ensures your chickens will have to work for their rewards and it presents them with an interesting challenge. Providing added enrichment and mental stimulation to your hens routine not only helps to keep boredom at bay but it is also proven to improve flock behaviour.
Chickens can't help falling in love with the Poppy Peck Toy. It simply pushes into the ground at your chosen location before getting all shook up as the treat dispenser attached to the top of the thin but sturdy pole gets pecked at. The pole provides a varying amount of spring which flicks the treats randomly from the dispenser for your hens to forage and enjoy.
The dispenser chicken treat holder can easily be removed for refilling and cleaning. To refill, simply unscrew the dispenser from it's attachment and use it to scoop up your chosen treats before reattaching. When cleaning the dispenser we recommend using a non-scratch sponge and washing up liquid in warm soapy water.
Easy to use and set up. Takes a bit of getting used to for the hens to get the hang of it. We used some broccoli etc on the outside of the pod to get them interested but once they worked it out, they were off!
Review for:
Poppy Peck Toy
Write a Review