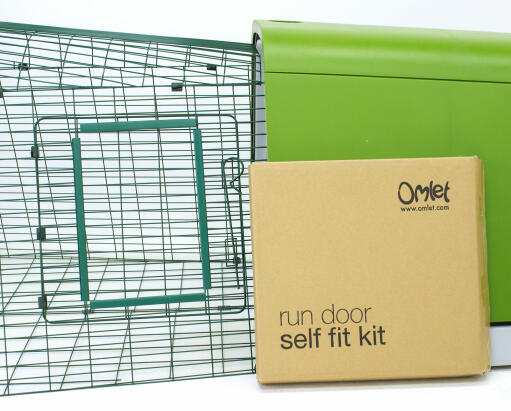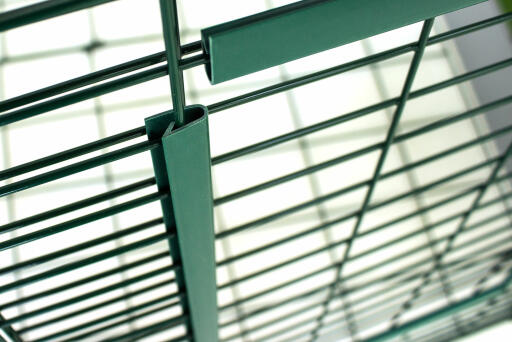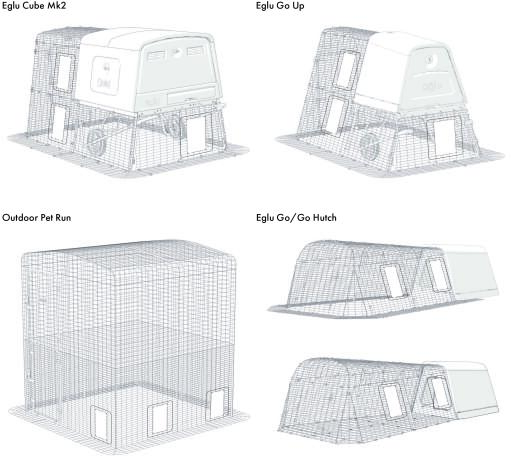 Checking stock in our warehouse...
€18.95
The Run Door Self Fit Kit lets you add an extra access door to your Eglu run or Walk in Run. Simply cut out a section of your run mesh, cover the edges with the supplied edge protectors and clip the door in place. (You will need some good quality pliers to cut the hole in your run panel.) If your pets move their toys to awkward parts of the run or occasionally lay an egg just out of reach, the Self Fit Door Kit is just the thing for you!
Note: The door opens inwards not outwards, so remember to take that into account when deciding on the location of your new door. If you are using it on an Eglu Go run or an Eglu Cube run, the angle of the Run panels will mean you need to mount it slightly higher to avoid it colliding with the ground when you open it.
The Run Door Self Fit Kit is compatible with the following products: Eglu Cube MK1, Eglu Cube MK2, Eglu Go & Go Hutch, Eglu Go Up, Outdoor Pet Run. It is not compatible with Eglu Classic.