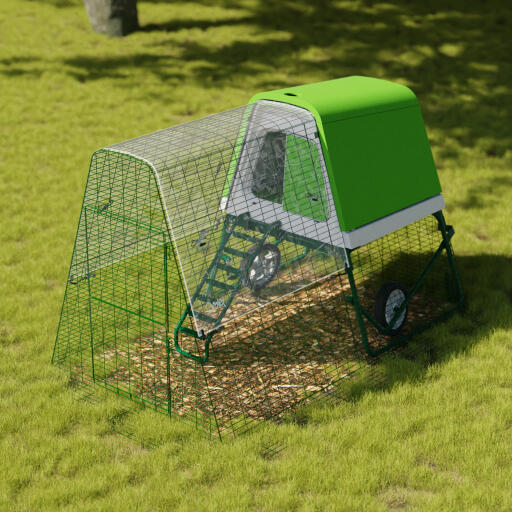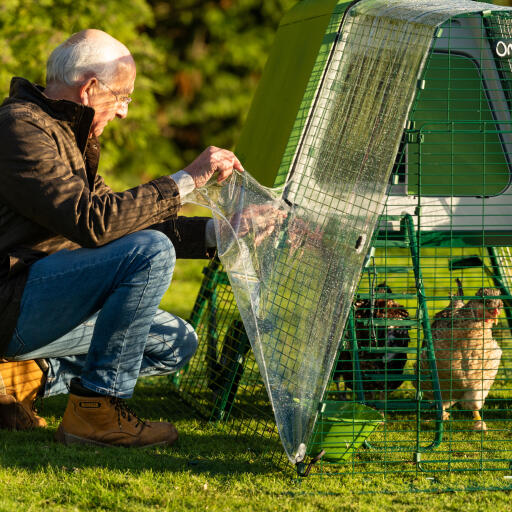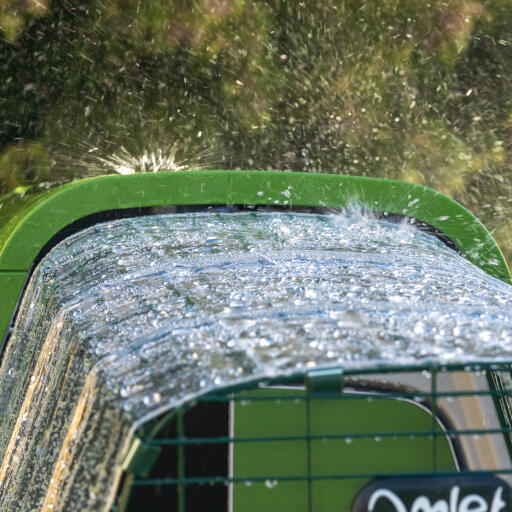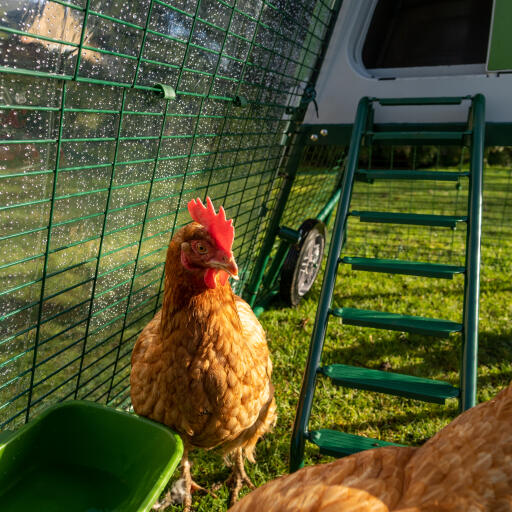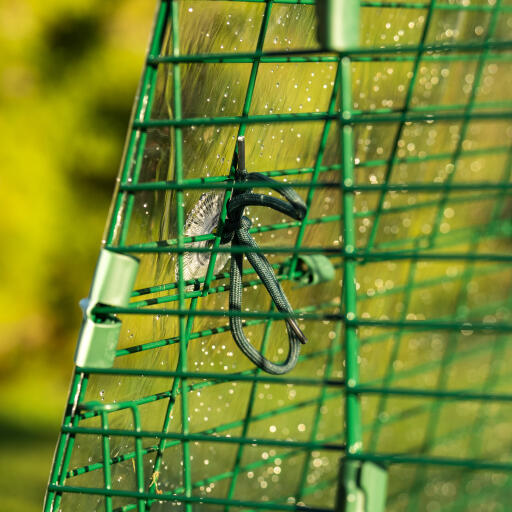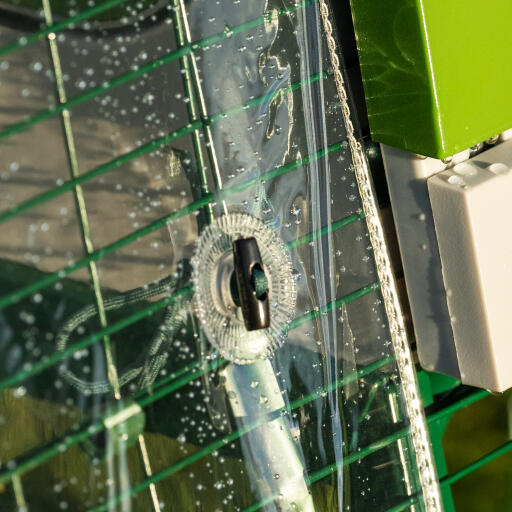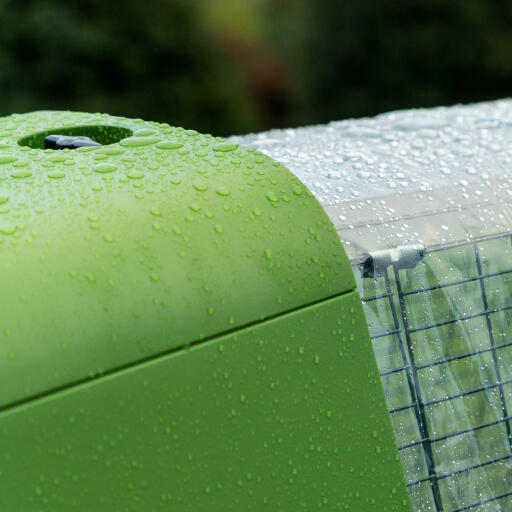 Clear Run Cover for Eglu Go UP - 2/3 Run
Checking stock in our warehouse...
€39.99
The bigger the better

It's easier than ever to keep your chickens' entire Eglu Go UP chicken coop run sheltered and dry with Omlet's collection of run covers. Available in a variety of sizes and designed by Omlet to perfectly fit your run for full coverage all year round.
Sun's out, hen's out
The Omlet clear run cover is designed to be super strong and give full protection from the elements. Your chickens can carry on their day without snow, wind or rain ruining their routines, while letting the winter sunshine flood in and warm their feathers.
5 reasons to choose run covers, designed by Omlet
Strong, weather-resistant materials for protection year after year
Perfect sizes to fit your run seamlessly without cutting
No gaps, no drips, no worries!
Intuitive bungee hooks for easy mounting over your run
Subtle cover blends into your yard beautifully
Switch up your clear cover in summer with a dark green, heavy duty run cover to shade your hens from the hot sun.
Frequently Asked Questions
Heavy Duty 1m Run cover : 247.5cm x 96cm
Clear 1m Run Cover: 247.5cm x 96cm
Heavy Duty 2/3 Run cover : 167.3cm x 96cm
Clear 2/3 Run Cover: 167.3cm x 96cm

Heavy Duty: Polyester PVC 550gsm with a UV Resistant Coating
Clear: Transparent PVC 0.3mm with a UV Resistant Coating
Clear Run Cover for Eglu Go UP - 2/3 Run