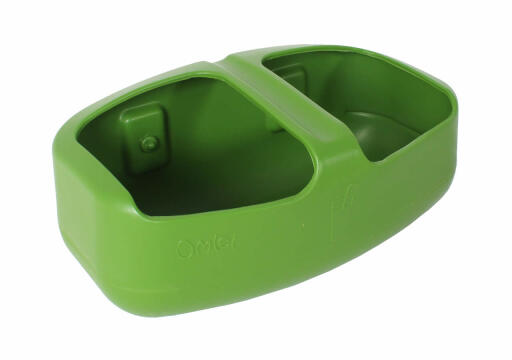 New Eglu Cube Drinker - Green
Checking stock in our warehouse...
€15.99
If you've expanded your flock, you can make sure there's plenty of water for everyone with the new Eglu Cube Drinker. The large openings make it easy for chickens with even the most extragant bouffaunt to take a refreshing drink, and even easier for you to refill. You can even refill the Drinker with a hosepipe through the run without having to reach inside.
Made of hygienic, easy to clean plastic, the New Eglu Cube Drinker attaches to your run with strong steel clips.
Also fits the Walk-In Run and Runs for the Eglu Cube Mk1, Eglu Go, Eglu Go UP and Eglu Classic.
The capacity of the Cube drinker is 4 litres when placed on a vertical run panel such as the Eglu Cube or Walk in Run, and 3.1 litres when placed on an angled run panel such as the Eglu go.
New Eglu Cube Drinker - Green