High-Vis Chicken Jacket
Omlet's hi-vis chicken jackets are great for keeping your chickens warm, dry and clean when out and about on the building site (your garden).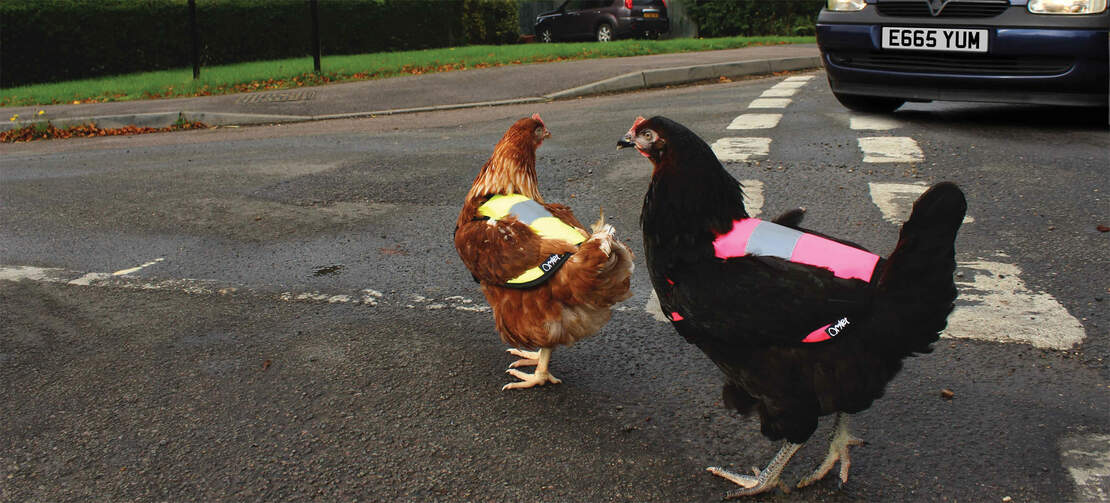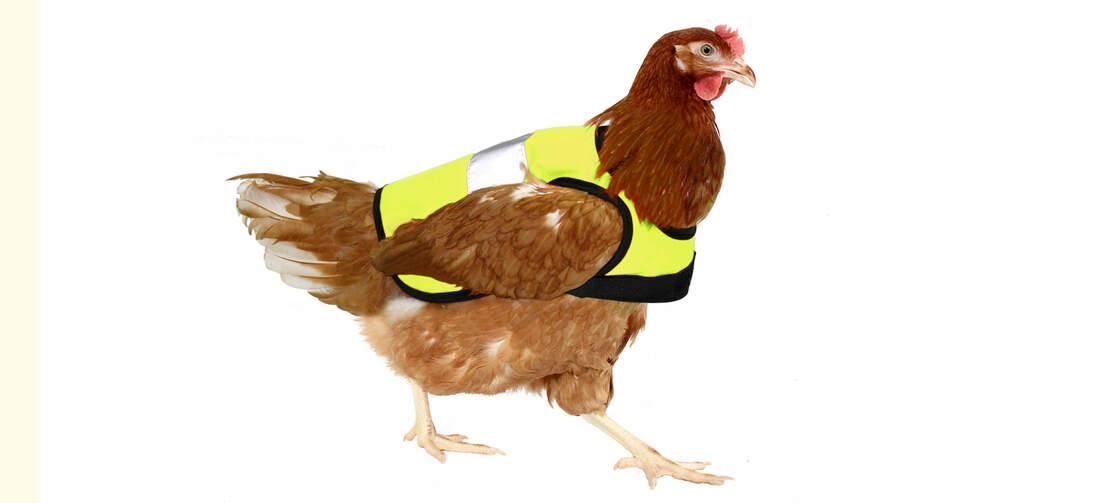 Choose Your High-Vis Chicken Jacket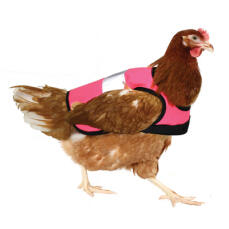 Pink High-Vis Chicken Jacket
Checking stock in our warehouse...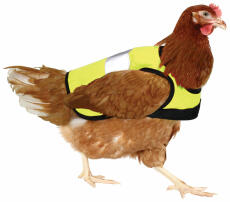 Yellow High-Vis Chicken Jacket
Checking stock in our warehouse...
Blue High-Vis Chicken Jacket
Checking stock in our warehouse...
6 Reasons To Buy From Omlet

180 Day Money Back Guarantee

Free Returns

2 Year Warranty

Brilliant Customer Service

Secure Payment

Over 17,000
5 Star Reviews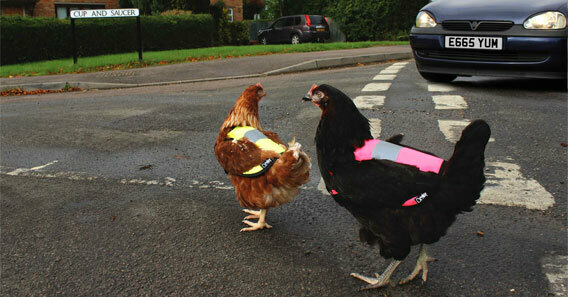 Keep Hens Safer in the Dark
Worried about your chickens now that the cold, dark nights are drawing in? Don't panic, because the High-Vis Chicken Jacket has arrived. Available in two colours, pink and yellow, or as a twin-pack, this health and safety gilet will make your pets visible on the darkest days, while protecting them from the rain and sleet. This means there's no need to worry about hens wandering into the road.
The High-Vis Chicken Jacket is perfect for medium sized hens, with adjustable velcro fastening for a comfortable fit every time. Simply place over the hen's head, pop her wings through the arm holes and fasten at the front.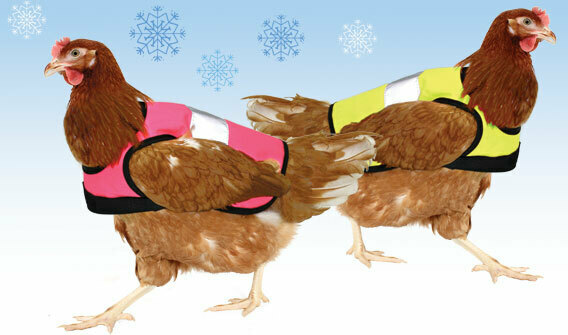 Insulation and Protection
The High-Vis Chicken Jacket offers great comfort and protection, as well as making hens more visible in the dark. With a breathable, showerproof fabric outer, and quilted inner bodywarmer, your pets will be comfy and cosy whatever the weather.
Has your hen lost her feathers? Whether poorly, moulting or ex-battery, a garment like this will give her some eggstra warmth, when her feathers aren't quite up to the job. It will also protect her skin while her own coat starts to grow back.
Amorous cockerel on the prowl? This jacket can help to reduce the damage on your hen's back that a companion of the opposite sex may cause.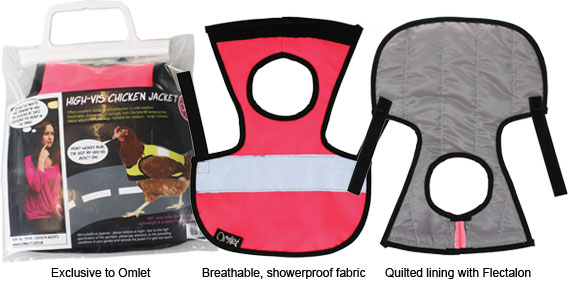 Key Features of the High-Vis Jacket
Offers excellent comfort and protection in cold weather
Breathable, showerproof fabric
Adjustable velcro fastening, offering comfort and extreme manouverability
180 degree, wide reflective strip visible from the air
Offers protection from dirt
Suitable for hand-washing
Designed and made in the UK, and exclusive to Omlet
Please note, the High-Vis Chicken Jacket is not suitable as pyjamas - please remove at night.
Due to the high specification of this garment, please pay attention to the prevailing conditions in your garden and remove the jacket if it gets too warm.

In the Press
Launched in October 2013, the High-Vis Chicken Jacket has featured in many newspapers, magazines, radio and television programmes already, and the product has proved to be incredibly popular with chicken keepers everywhere. Below are a few examples of our press features..
Verified Reviews - High-Vis Chicken Jacket
---
Customer Images - High-Vis Chicken Jacket - 26 of 26
Related Products