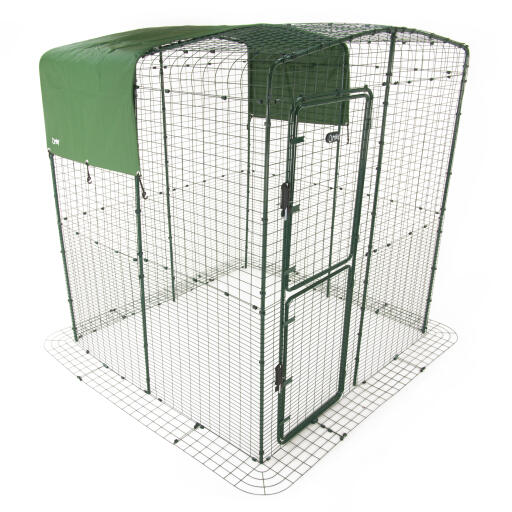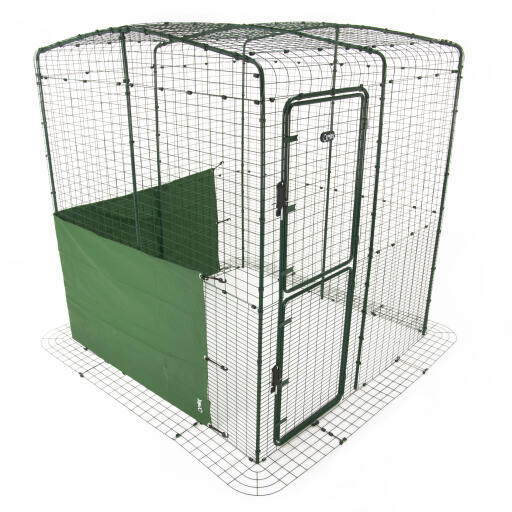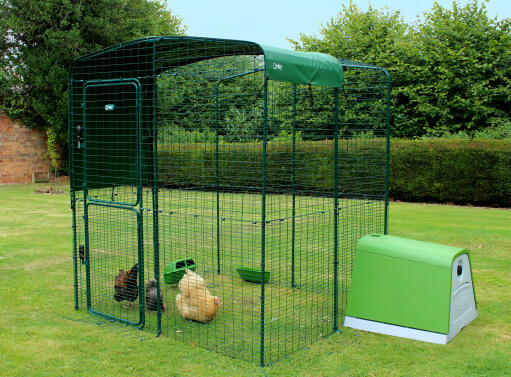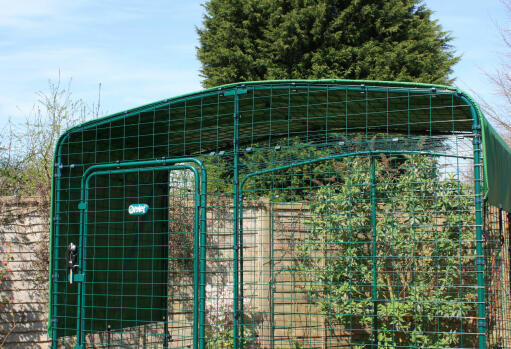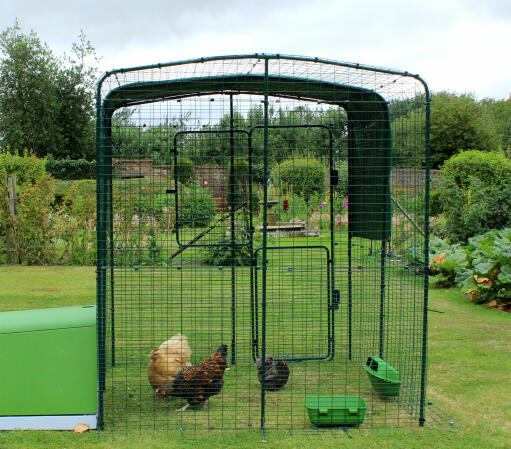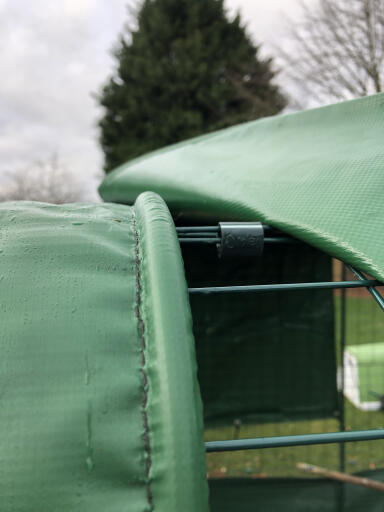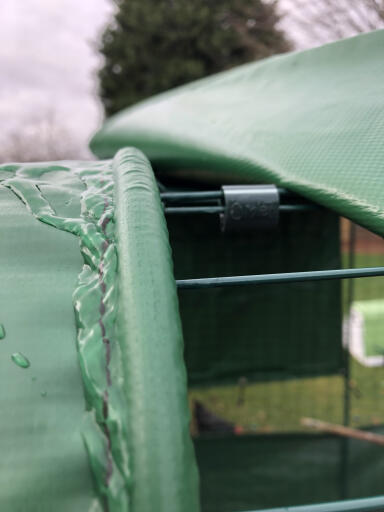 Heavy Duty Cover with Gutter Edge for Walk in Run – 3m
Checking stock in our warehouse...
€39.95
This cover features a unique, innovative built-in gutter edge system which allows you to overlap multiple covers to create a waterproof barrier with no drips.
It has been specifically designed to fit on Omlet's Walk in Run. It will provide welcome shade in the summer as well as shelter from the wind and rain.
The cover comes complete with bungees so you can easily position it. It's so versatile you can fit it along one side, around a corner as well as the top. It measures 95cm x 297cm and comes complete with bungee hooks for attachment to the run.
Instructions for use when adding multiple covers:
Ensure gutter edge of overlapping cover is facing away from direction of prevailing weather or facing downhill if on a slope. (Recommended overlap = 5cm.)
Exact material and eyelet specification may vary.
Heavy Duty Cover with Gutter Edge for Walk in Run – 3m