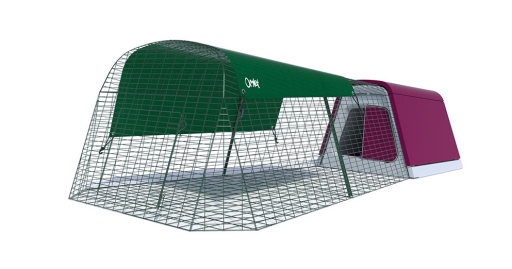 2m Run with Underfloor Wire for Eglu Go Hutch
Checking stock in our warehouse...
€170.00
The Eglu Go 2m Run with Underfloor Wire is perfect for your rabbits to enjoy a hop around and some fresh air. The underfloor wire ensures you can relax knowing that even the most intrepid of bunnies won't tunnel out during the night!
The biggest benefit of having a run attached to your hutch is your pet's freedom to go in and out as it pleases, according to its own routine. As a result, your pet will be happy, relaxed and easier to handle.
Run only. Hutch not included.
2m Run with Underfloor Wire for Eglu Go Hutch