Elevated Dog Beds
Raise your dog's level of comfort with Omlet's elevated dog beds. Keep your dog healthy and clean with our unique and sophisticated dog beds with designer feet that will improve air flow and minimise dust and mildew build-up. Your dog's sleep will reach new heights of comfort with an elevated dog bed that is both stylish and slumber inducing.
---
Topology Elevated Dog Beds
Luxury dog bed with zip on toppers for hygiene and ease
From €90.90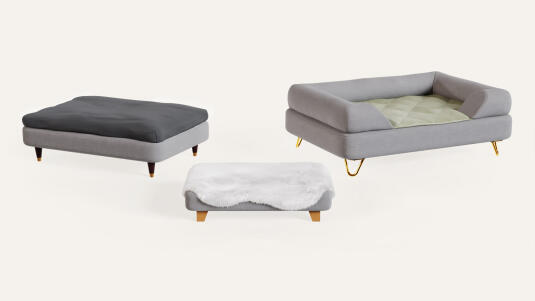 Bolster Elevated Dog Beds
Memory foam dog bed in a range of vibrant colours
From €80.90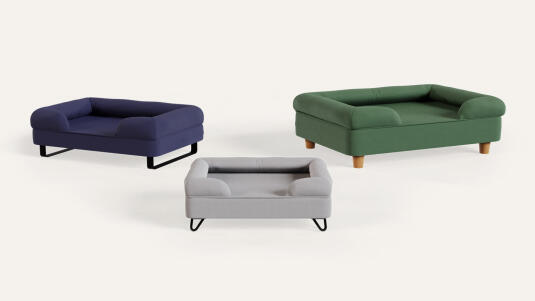 Why buy an elevated dog bed designed by Omlet
At Omlet, we believe that where a dog sleeps is more important than sleep itself. We are proud of our ingenuity to craft an elevated dog bed that not only gives your dog the ultimate comfort in slumber and support, but is carefully designed to keep your dog's health and hygiene at the forefront. Through personal experience with our own dogs, we identified a need for an elevated dog bed and created a solution that would provide both function and style. We invite you to customise your dog's slumber solution with an elevated dog bed by Omlet.