As with coops the huge choice of options available for chicken runs and fencing means you are sure to find something that suits your needs perfectly. From Walk In Chicken Runs to making your own using chicken wire the possibilities are endless, but do they all perform when faced against Mr Fox?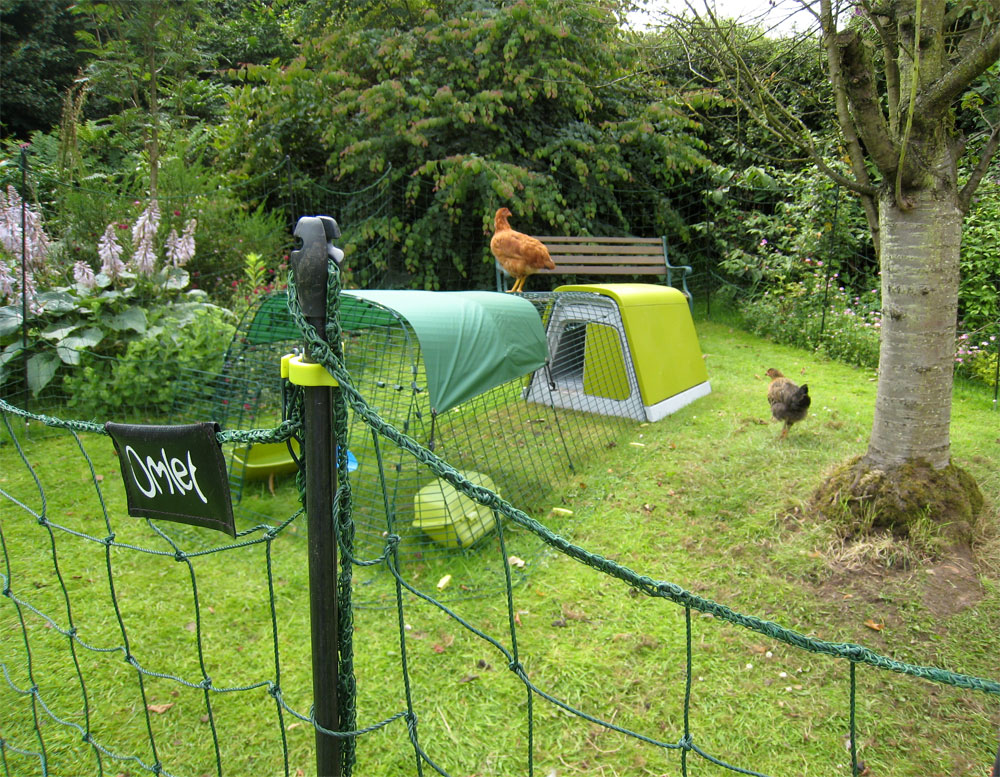 The Omlet fencing allows your hens to explore a little more of your garden but keeps them out of the flower beds
Benefits Of A Secure And Defined Run
If your garden is completely fenced off and secure then you may be considering giving your chickens free roam of the garden. Whilst your chickens are sure to enjoy this freedom there are some key benefits to dedicating a fenced off portion of your garden to your chickens.
To Protects Your Chickens From Poisonous Plants
Your average garden is likely to contain at least a few varieties of plants that are poisonous to chickens. For a list of plants that are poisonous to chickens click here.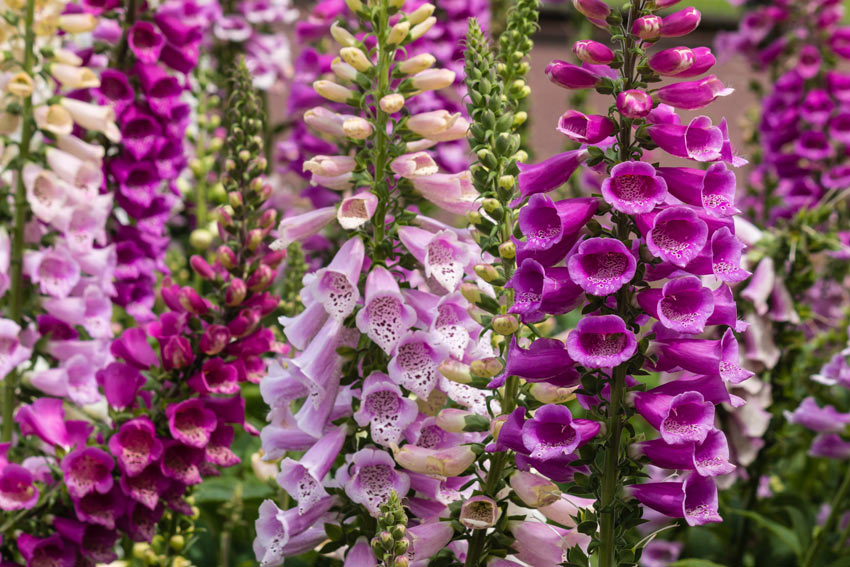 Foxgloves are poisonous to chickens if they eat them
To Protects Your Chickens From Predators
Some chicken runs such as our Eglu Runs and our Walk In Chicken Runs are designed to prevent predators such as Foxes or Badgers being able to tunnel underneath them or climb into them. These runs have a highly durable wire mesh skirting and are totally covered.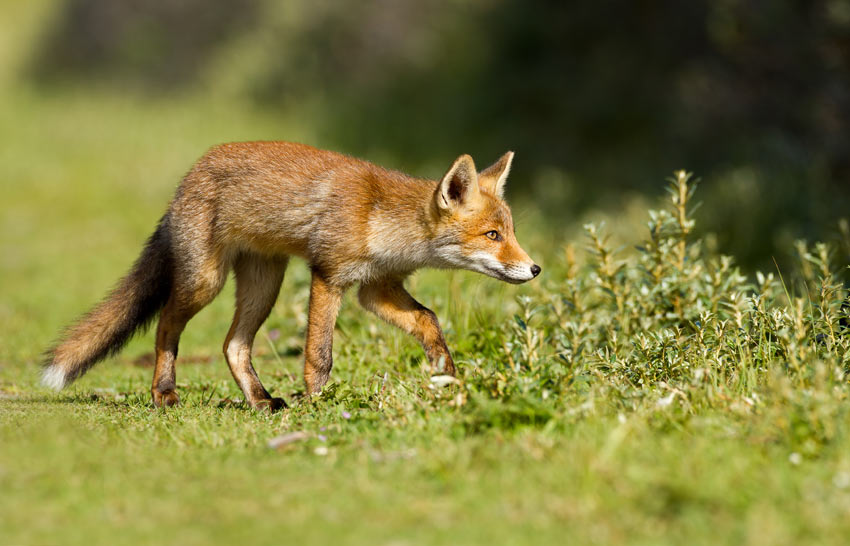 A fox on the hunt for something tasty
To Protects Your Garden
Chickens who are allowed to roam free throughout your garden will cause significant damage over time. They will dig up lawns and flower beds, and eat any plants that they like the taste of.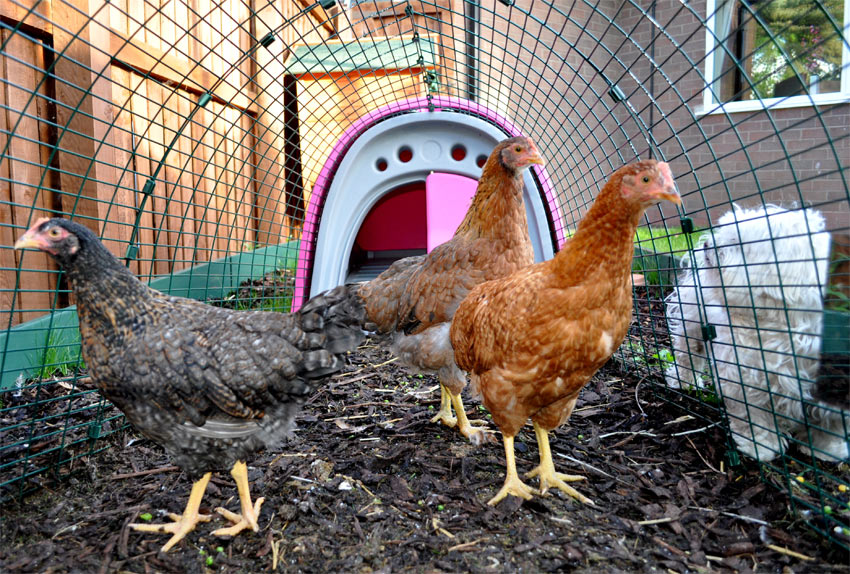 Three chickens enjoying their Eglu Classic chicken cook in pink
A Peace Of Mind
Having your chickens in a secure run gives you real peace of mind. Even the most vigilant among us may not close a gate properly once in a while and an escaped chicken can be a real pain to track down.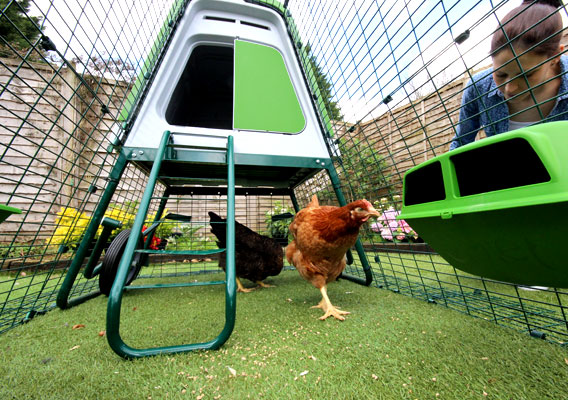 Your chickens will be safe and secure from all the dangers outside in their Omlet Chicken Run
Easy To Setup
If you are worried about setting up some chicken fencing or a run then you needn't worry. The Omlet Eglu Runs and Fencing are super easy to assemble!
Our new and improved fox proof chicken run will blend wonderfully into your garden. This safe chicken enclosure is spacious, extendable and designed to work with any kind of Omlet chicken coop. Your hens will love their high quality poultry run, and you will be able to enjoy it too being able to walk right in and spend time with your pets.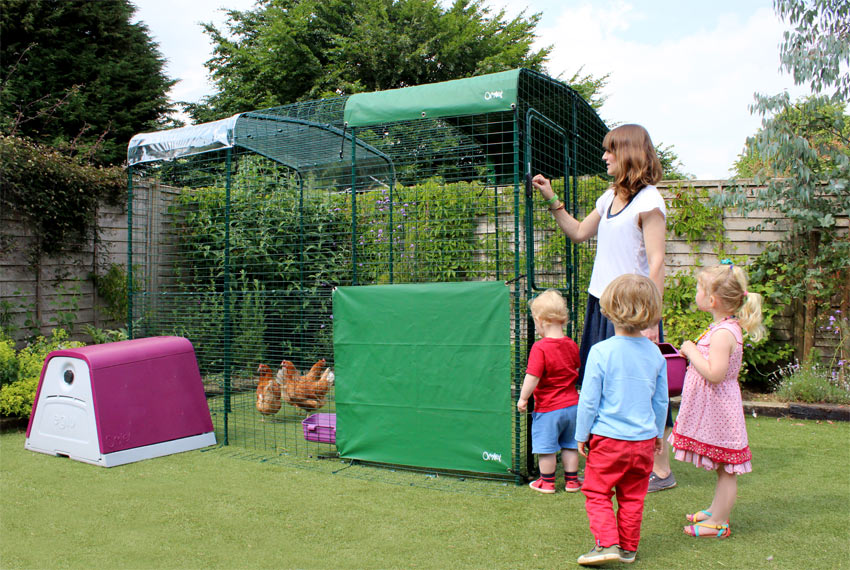 Omlet chickens enjoying their walk in run with some children and Eglu go
All you will need to set up the walk in run is a screwdriver.
Check out the benefits of the Outdoor Chicken Run.
If you're looking for some poultry netting to fence in your chickens, this is a great choice. This handy chicken fencing comes in green, to blend into your garden. It is available as a 12, 21, 32 & 42 metre roll and is very easy to put up and move about. Use this poultry fencing to keep your chickens within an area, giving them more space to roam or, of course, out of a part of your garden, like your prized vegetable patch!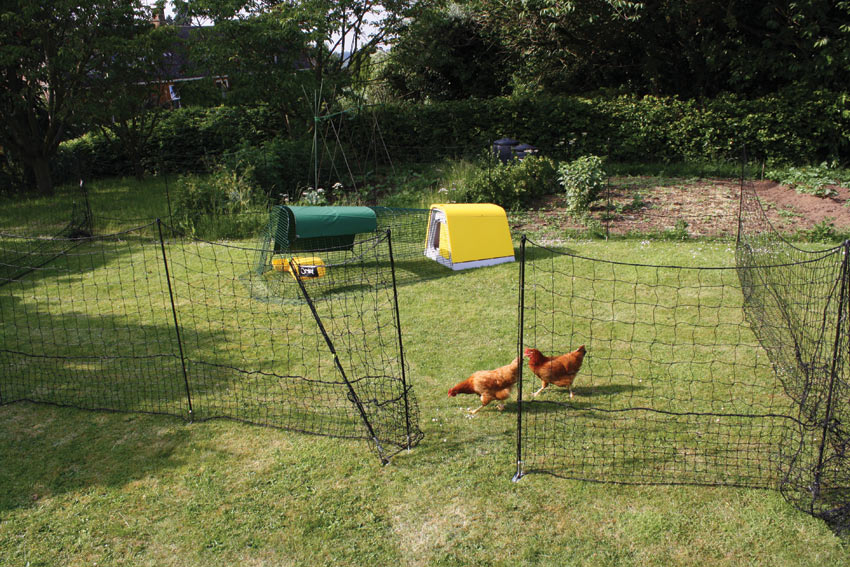 The Omlet fencing keeping the chickens out of the vegetable patch
Setting up Omlet chicken fencing requires no additional tools to set up.
Explore the benefits of Omlet Chicken Fencing.