If you want to keep the eglu in one place in the garden keeping it on wood chippings is a great solution. Cleaning the run is as simple as raking out and replacing the soiled chippings every month or so. Making a chipped area for your Eglu doesn't take long and is quite cheap too.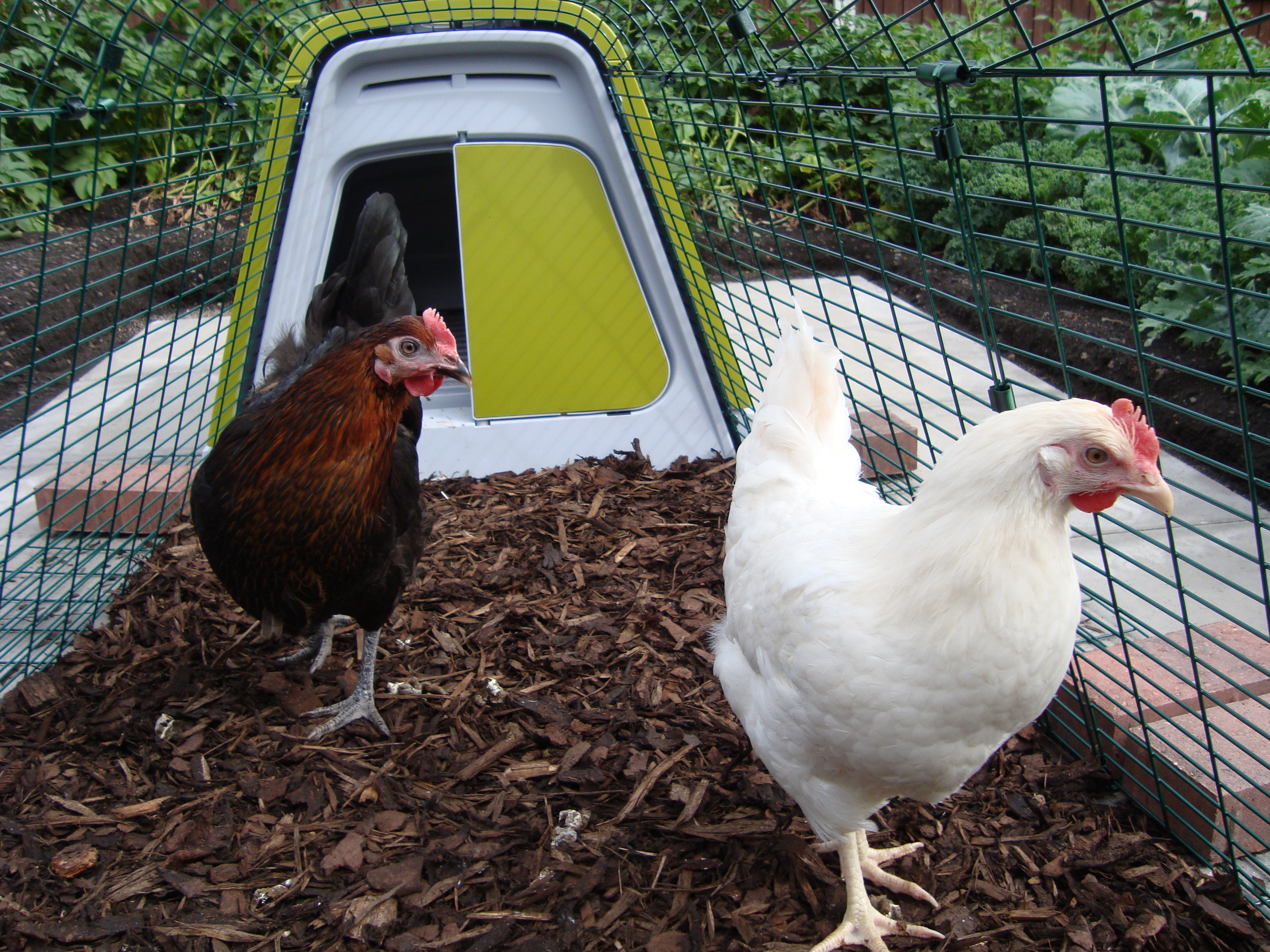 Anne Fearn's beautiful hens named Violet and Primrose love their Eglu Go on wood chippings
What You Need
1 eglu and chickens.


A 4 metre by 1.8 metre area of ground. This will give plenty of area for the eglu and access to the slide-out droppings tray.


300 litres of wood chippings: available from any good garden centre. Choose a chunky type, the smaller varieties can turn a bit mulchy.


24ft of edging (this is enough to make a 3 sided area like ours.): We've chosen a wooden edging but there are plenty of styles from plastic to wire. If you don\'t use the edging then the wood chips will soon spread all over your garden
Making The Chipped Area
Put your eglu in your chosen location.


Lay the edging out around the eglu. Note: Make sure you leave enough room to open the run door and remove the droppings tray.


Move the eglu away and fix the edging in place.


Pour the wood chippings into the edged area. Now rake it out ensuring all the ground is covered to a depth of around 5cm. Make sure that the wood chips are nice and flat allowing the eglu and netting to sit snugly against the ground.


Put your eglu and run in place and let your chickens give you a well deserved pat on the back!