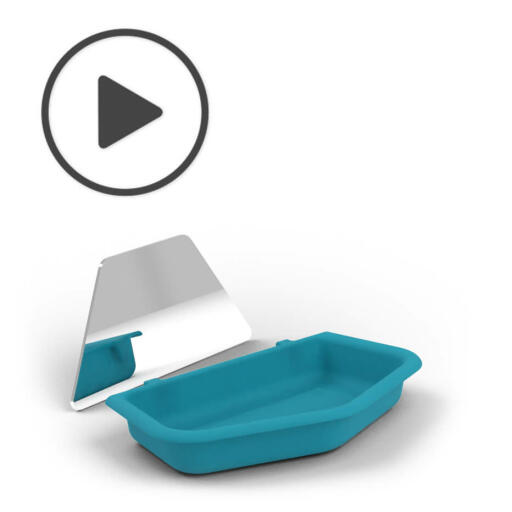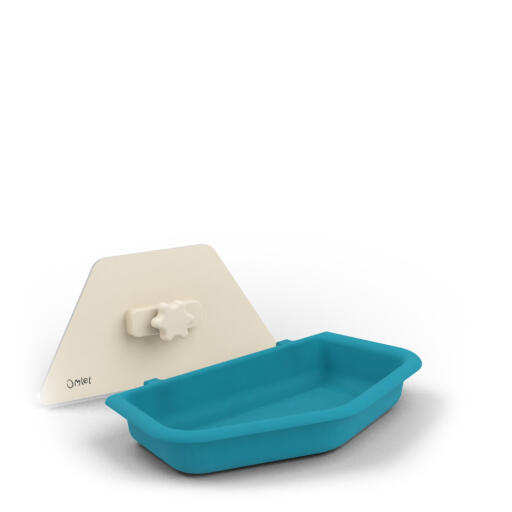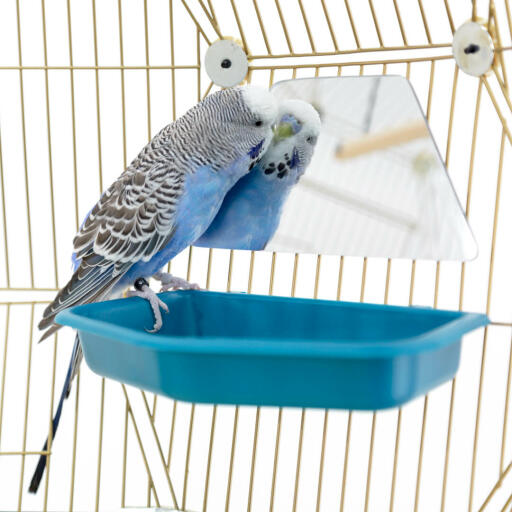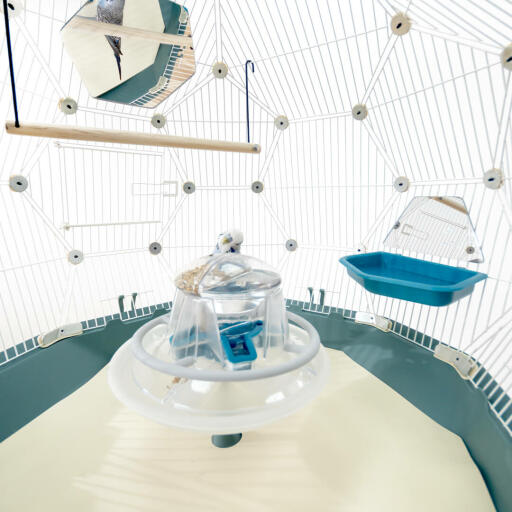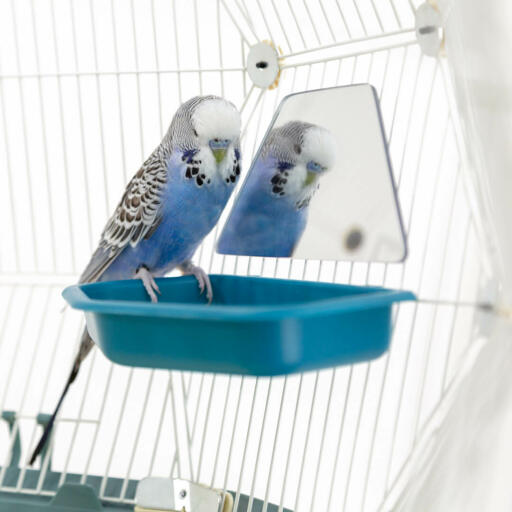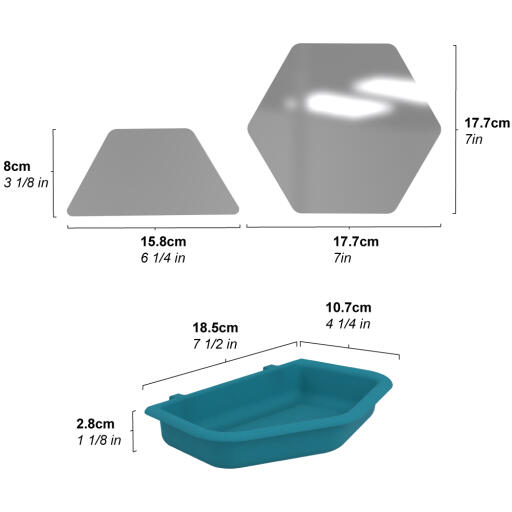 Geo Bird Bath and Mirror - Half Hexagon
Checking stock in our warehouse...
€12.97
The Geo Bird Mirror fits perfectly to the
Geo Bird Cage
, matching the modern and stylish geodesic cage shape, while allowing your bird to admire their beautiful reflection. The Half Hexagon Mirror can be used with the Geo Bird Bath as a splash guard. The Geo Bird Bath gives your pet birds the opportunity to splash around. Bathing is an essential part of plumage maintenance for birds; by dampening the feathers they loosen dust and dirt, making it easier to preen their beautiful feathers. Your bird will love the addition of this striking blue Bird Bath, which can also be used as a container, ideal for yummy greens or other larger treats. The Geo Bird Bath has been custom designed for the angled side of the Geo Bird Cage, with two hooks which secure it in place. It's super quick and easy to install and remove so you can keep the bath fresh and clean for your pets. Like other birds, budgies love shiny things, and the Geo Bird Mirror is a fantastic cage accessory for them to enjoy. Your budgie will love the sparkling reflections from the mirror, and be intrigued by the good looking chap in front of them! They can spend hours chatting to and preening the new roommate, and for lots of budgies, this is a great tool for mental stimulation. This Geo Bird Bath and Mirror set perfectly compliments the revolutionary Geo Bird Cage, and provides enriching entertainment for your budgie to enjoy.
Dimensions
Bird Bath: 184mm x 115mm x 29mm
Half Hexagon: 158mm x 80mm x 25mm
Geo Bird Bath and Mirror - Half Hexagon