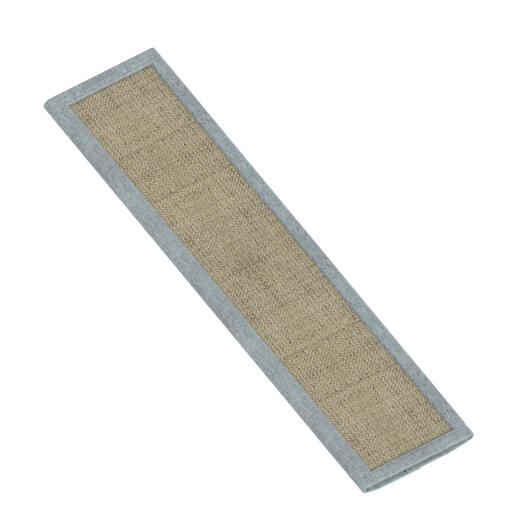 Freestyle Cat Tree - Scratching Wrap for Bridge and Ramp - Sisal - Grey
Checking stock in our warehouse...
€29.00
The Freestyle Cat Tree from Omlet is a strong floor to ceiling cat play system that can be customised to suit your cats and your home. Choose from a wide range of fun, practical and durable accessories to create a cat tree system that encourages your pets to live out their natural instincts to scratch, jump, climb and play.
Scratching is an essential part of every cat's life, and it's important to give them an opportunity to stretch their bodies and sharpen their nails. This flat surface scratching wrap secures easily onto your Freestyle Cat Tree bridge or ramp, so your cat can start using it in minutes!
Sisal is a strong and durable material that will feel great against your cat's nails, and the subtle beige colour will blend in nicely with the rest of your setup.
Freestyle Cat Tree - Scratching Wrap for Bridge and Ramp - Sisal - Grey