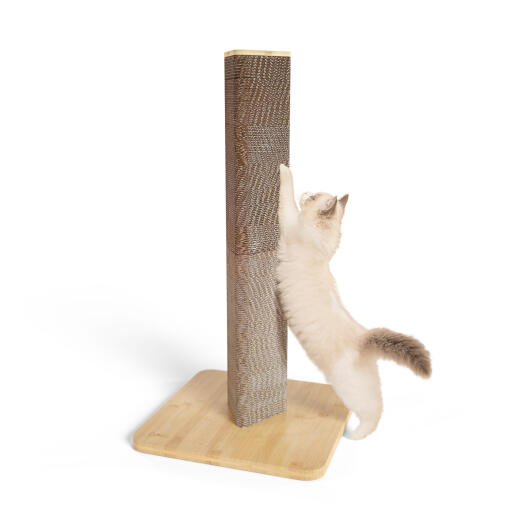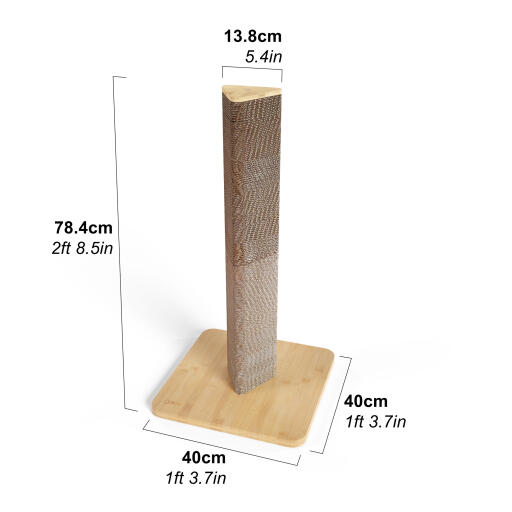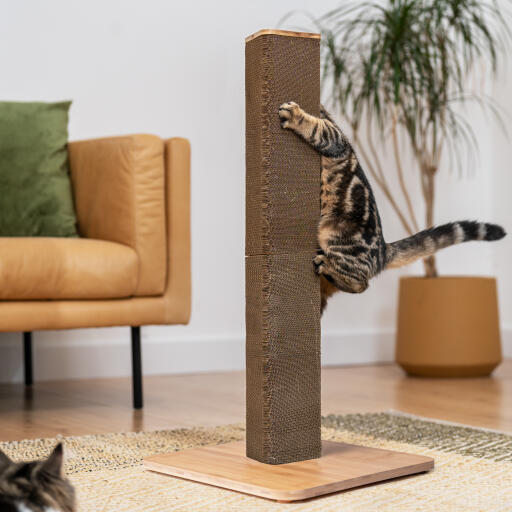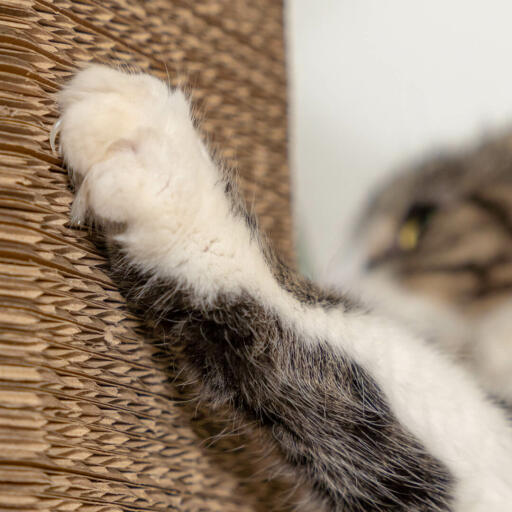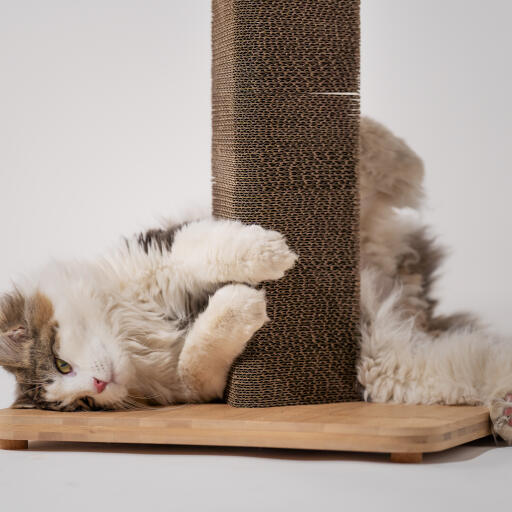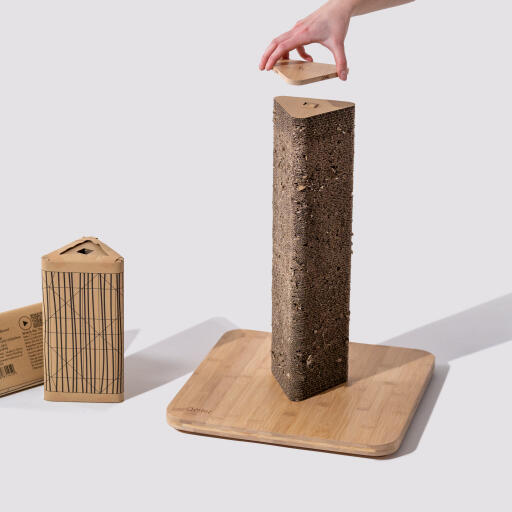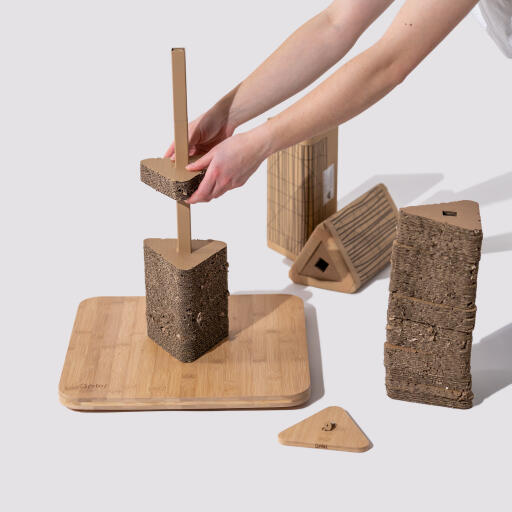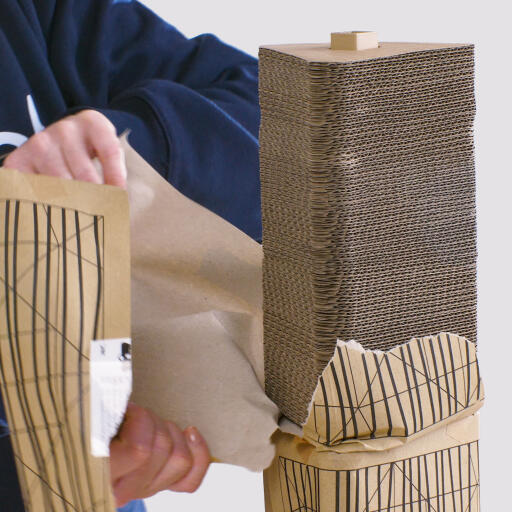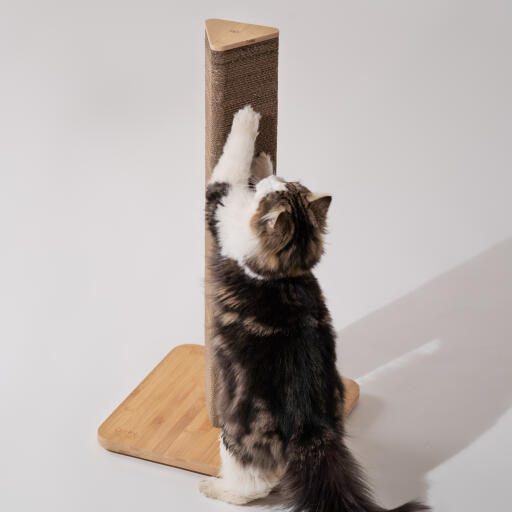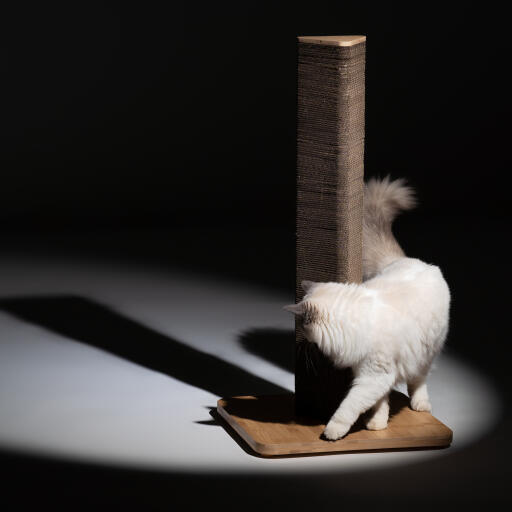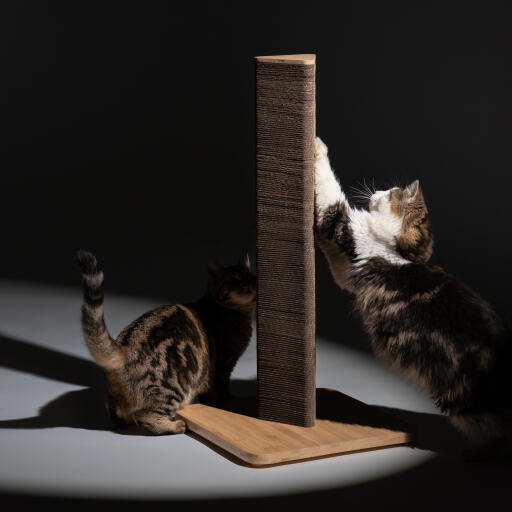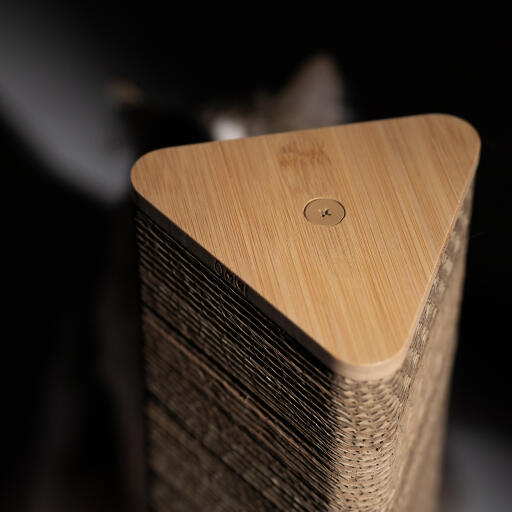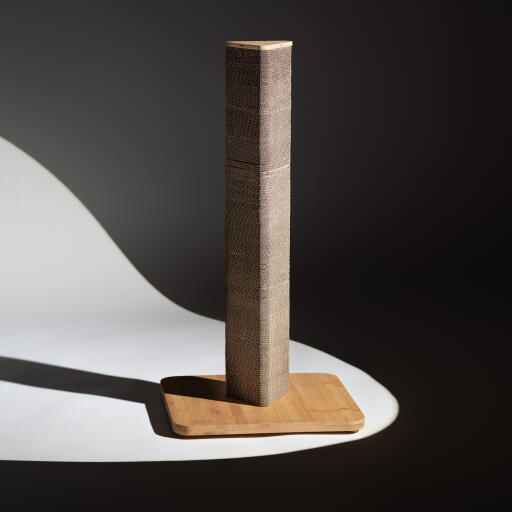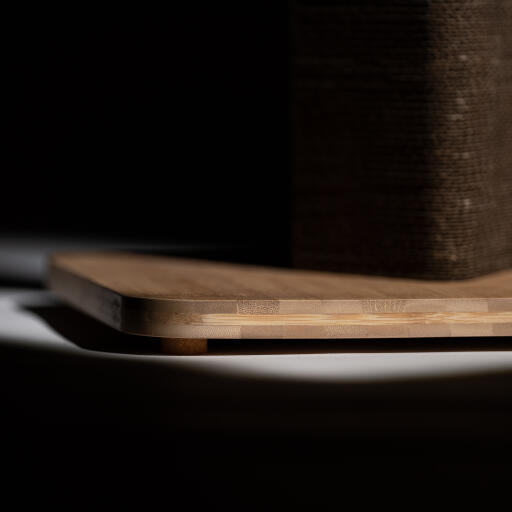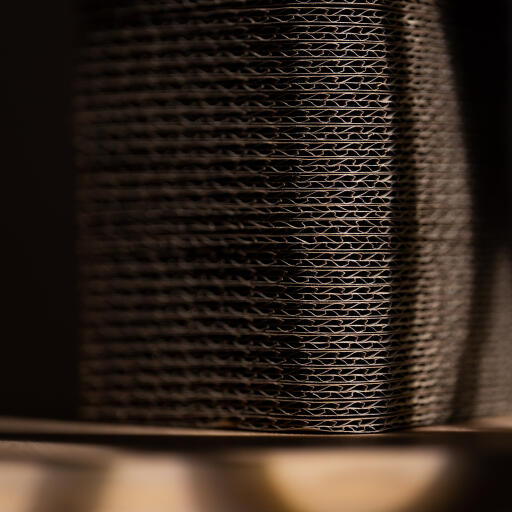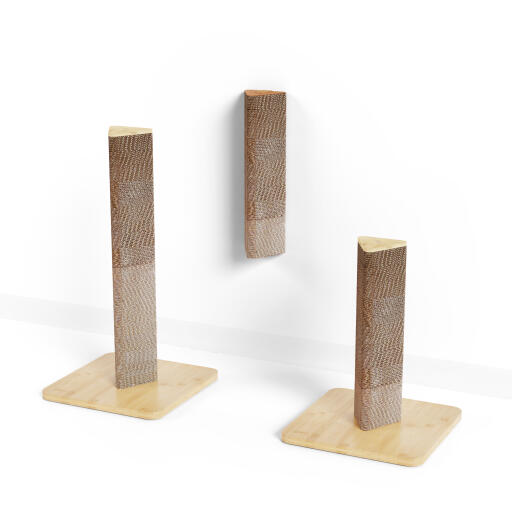 Refillable Cardboard Cat Scratching Post - Tall
Checking stock in our warehouse...
€99.00
What if a cat scratcher could protect your sofa and the planet? The products you buy matter - to you and your cat. Our curiosity on this connection prompted us to design the Stak, a new way for cats to scratch sustainably.
A scratcher above the rest
Durable cardboard
Satisfying for cats
Sustainable and refillable
Recyclable and compostable
Sturdy and supportive
Strong and stylish
The last cat scratcher you'll ever buy
We're challenging the cat care norm of consumable scratchers. With Stak, you only need to dispose of the cardboard layers that actually get scratched - and these can be recycled or composted, ready for a fresh refill pack. The rest of the scratcher is made from durable bamboo and steel so you'll never have to replace the whole thing.
Why do cats like to scratch?
Scratching is a natural instinct for cats and providing them with a hard wearing scratcher is essential to their wellbeing - and protects your sofas. When cats scratch, they:
Loosen the outer husk of their nail to reveal a healthier, sharper claw
Mark their territory with scent from glands in their paws
Stretch their muscles and mind, releasing stress-reducing endorphins
Frequently Asked Questions
What are the dimensions of the Stak?
Stak Cardboard Scratching Post - Tall - 784 x 400 x 400mm
Stak Cardboard Scratching Post - Short - 534 x 400 x 400mm
Stak Cardboard Scratcher - Wall Mounted - 504 x 138 x 126mm
Stak Cardboard Scratching Post - Tall Refill Pack - 780 x 138 x 124mm
Stak Cardboard Scratching Post - Short and Wall Refill Pack - 520 x 138 x 124mm
The scratcher is made from corrugated cardboard and the pole in the middle is made from powder coated steel.
For the freestanding versions, the base and top are made from bamboo.

Stak Cardboard Scratching Post - Short/Tall - Corrugated Cardboard, Powder Coated Steel, Bamboo Board
Stak Cardboard Scratcher - Wall Mounted - Corrugated Cardboard, Powder Coated Steel
Stak Cardboard Scratching Post - Refill Packs - Corrugated Cardboard
Refillable Cardboard Cat Scratching Post - Tall