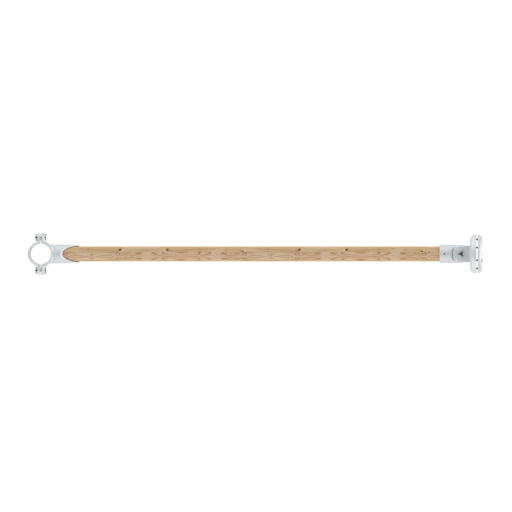 PoleTree Chicken Perch - Pole to Run Perch
Checking stock in our warehouse...
€24.95
The PoleTree is an innovative and strong perch system that offers your hens custom made perching at any height and orientation in their run. Suitable for all types of chicken enclosures, this adjustable perch tree will provide your flock with entertainment and stimulation for years to come!
This longer perch lets you connect your perch tree to the side of any chicken enclosure or wooden wall to utilise the space you have and add extra stability. The extended length allows more chickens to perch together at any height, and you can easily adjust the position of the Pole to Run Perch at a later date if you wish.
The strong eucalyptus wood is naturally weather resistant, and suitable for everything from bantams to large chicken breeds.
PoleTree Chicken Perch - Pole to Run Perch