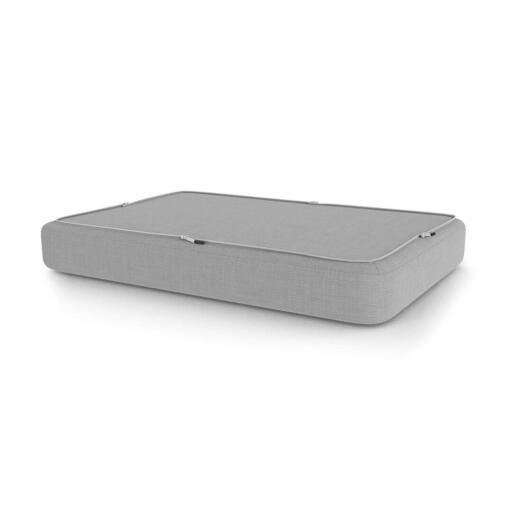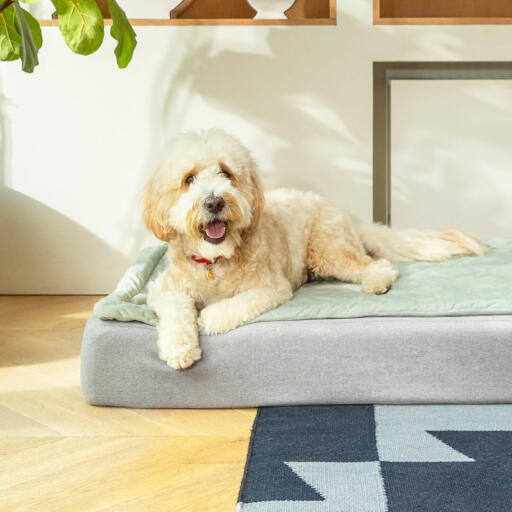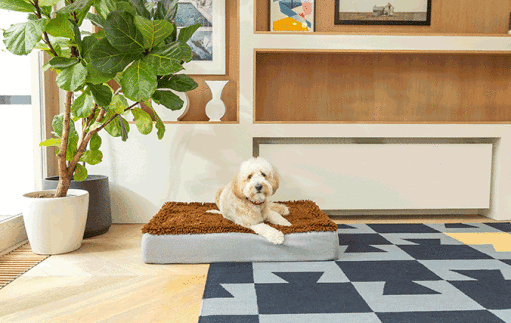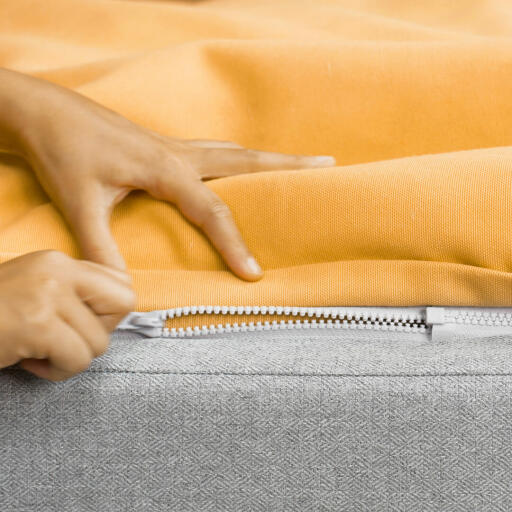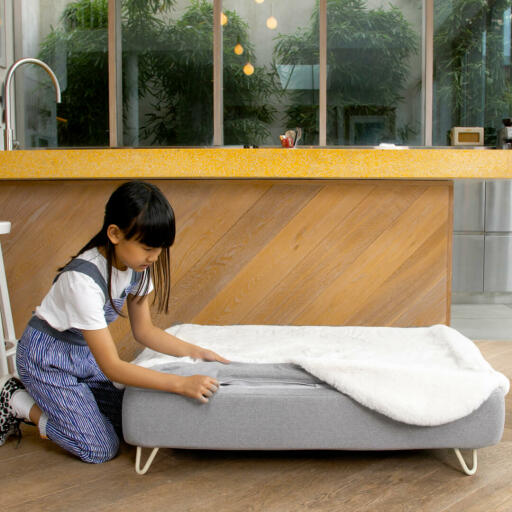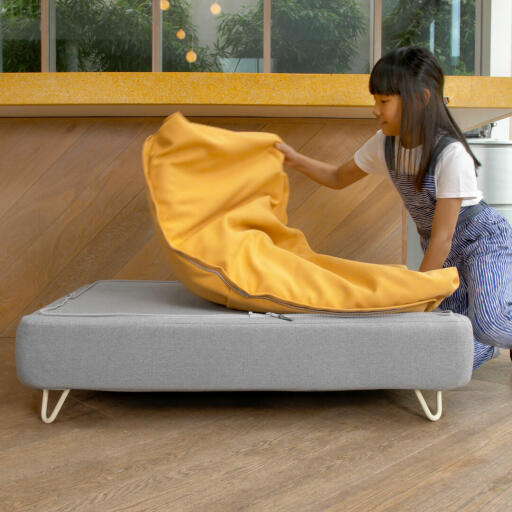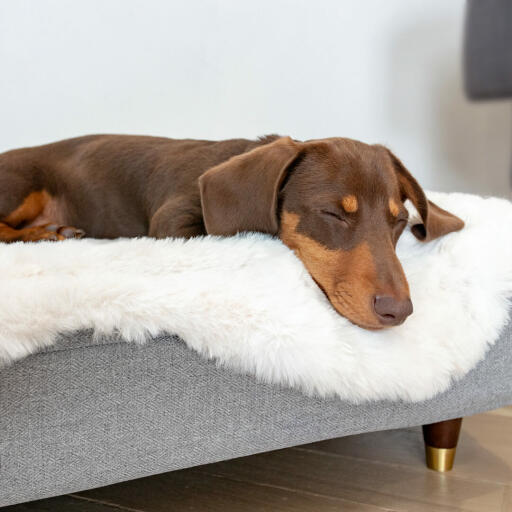 Damsun Purple Sheepskin Topper
Large Topology Dog Bed
Brass Capped Feet
For a Large Topology Dog Bed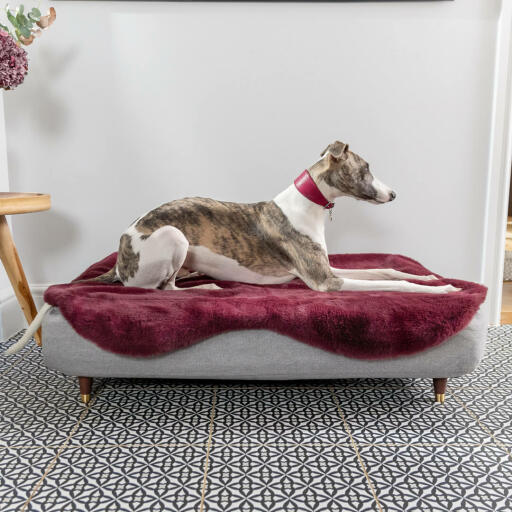 Damsun Purple Sheepskin Topper
Large Topology Dog Bed
Brass Capped Feet
For a Large Topology Dog Bed

Topology - Memory Foam Dog Bed - Grey - Large
Checking stock in our warehouse...
€113.95
Now you can keep your dog's bed fresh, hygienic and odour free with Topology, the world's first dog bed with zip on and off mattress toppers. Dogs sleep 12 - 14 hours a day - they take it very seriously! That's why the core of a Topology Dog Bed is made from a
premium memory foam mattress that moulds around your dog's body
and gives unparalleled support for a deep, dreamy sleep. The mattress, enclosed in a water resistant case, has a stylish dove grey cover that matches all toppers and feet. The upholstery grade fabric is hard wearing and can also be removed and cleaned in the washing machine when needed. The Topology Mattress is used with the exciting collection of
Topology Toppers
to customise the bed to your taste or the season. Find out more about Topology
here
.
Please note that the mattress is not suitable as a bed on its own, but must be paired with a topper.
Note: The Topology Dog Bed Mattress arrives flat and will need to be placed on an even surface to inflate for 24 hours before it reaches full thickness. Toppers and feet sold separately. Need help choosing the right size for your dog? Take a look at our breed size guide
here
.
Dimensions
Topology Memory Foam Dog Bed Small: 62.5 x 47 x 9 cm
Topology Memory Foam Dog Bed Medium: 85.5 x 55.5 x 12 cm
Topology Memory Foam Dog Bed Large: 105.5 x 71.5 x 15 cm
Materials
Cover: 100% Polyester Insert Cover: Water-proof TPU Insert Filling: Memory Foam (45kg/m3) / Base Core Foam (25kg/m3)
Patent Pending. Design Registered.
Design Your Topology Bed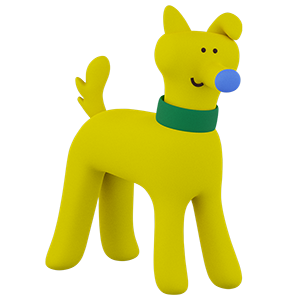 Topology - Memory Foam Dog Bed - Grey - Large