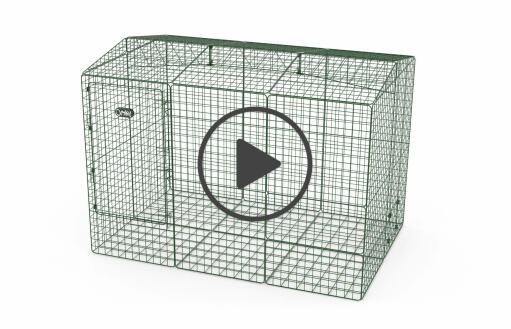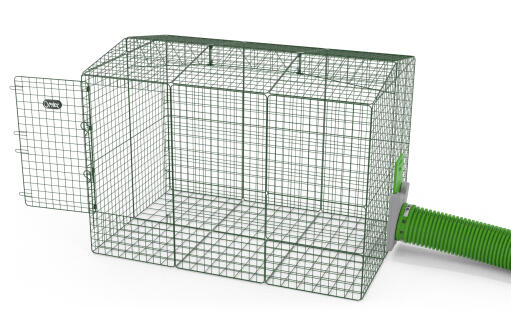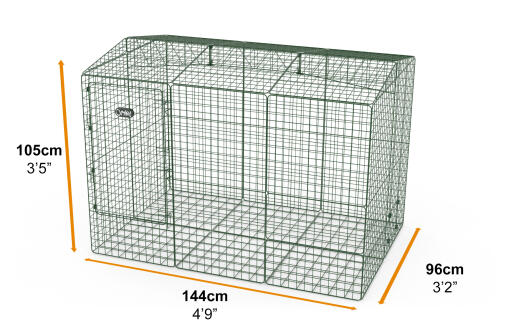 Zippi Rabbit Run with Roof and Underfloor Mesh - Double Height
Checking stock in our warehouse...
€194.99
The new Zippi Rabbit Run from Omlet provides a movable and secure exercise solution for your rabbits. It is an amazingly convenient way for you to provide your pet with a larger habitat that promotes an active and healthy lifestyle. This Zippi run is a secure and predator resistant enclosure that comes with both a mesh roof and underfloor mesh. It is fully compatible with and can be linked to the Zippi Tunnel system quickly and securely.
The Zippi Rabbit Run features a door in one of the panels for personal access and there is also a specially designed connection portal should you wish to join up your Zippi Rabbit Tunnel.
You can extend your Zippi Run over time by adding extra panels and a range of specially designed covers and shades for the Zippi Run are also available.
This Zippi Run configuration covers an area of 144cm x 96cm with a maximum height of 105cm.
Patent Pending. Design Registered.
Zippi Rabbit Run with Roof and Underfloor Mesh - Double Height