Being able to catch and handle your chickens is very useful and is actually quite important. Chickens need to be checked over regularly and so need to be handled. The more you get them used to being caught and held the less stressful it will be for them. If you work hard to tame your chickens as soon as you get them, then catching and handling them should be no problem. It becomes a little tricker if they are flighty and not used to being caught.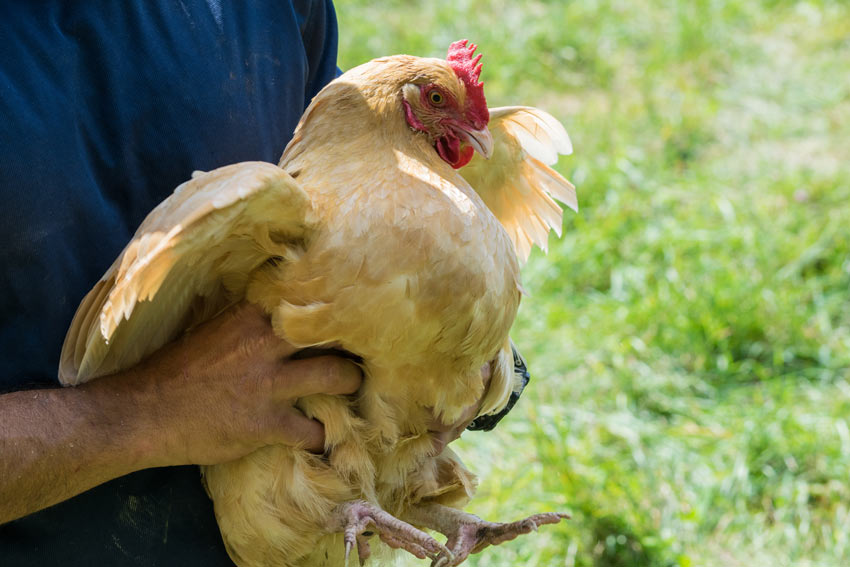 A lovely healthy chicken being picked up by its owner
The best way to tame your chickens and build up trust it to offer your chickens their favourite treat in your hand. You should get them used to eating out your hand first and then start to stroke them with slow movements. Some hens may even crouch down thinking you are a cockerel about to mate with her. This will make it even easier for her to picked up.
How To Pick Up Your Chickens
When picking up a chicken use both hands to pin the wings to her side. This will stop her flapping. Lift her up and then place one underneath her with your middle finger in between her legs and your index, and fourth finger outside of the legs. Use your other hand to hold her close to you. She should remain quiet like this.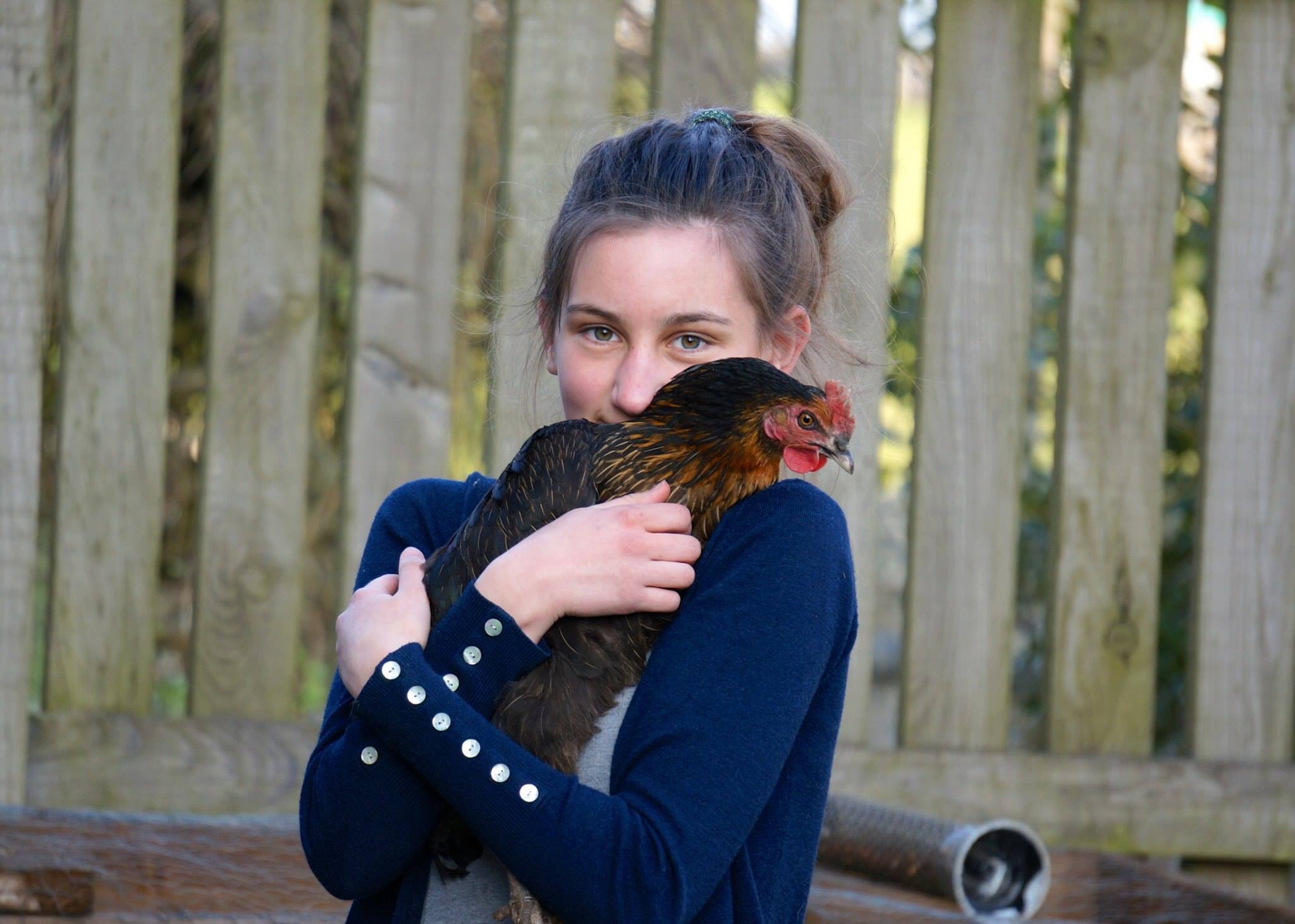 Amy Punchard has tamed her lovely hens by picking them up regularly and giving them treats
Top Tip: If your hens aren't used to handling and won't come close to you try handling them at night when they have gone into roost. You should be able to just pick them up off of their perch.
Do Chickens Enjoy Being Stroked?
A tame hen enjoys being stroked, just like a cat or dog. Submitting to a cuddle is a submissive gesture, and it means she trusts you.
Sometimes a hen will flatten herself on the ground as you approach. This makes it easy to pick her up. It's an instinctive action from the hen, and what she's actually doing is mistaking you for a cockerel. Flattening herself like this is an invitation to mating!
A cockerel is very unlikely to submit to stroking, so it's best not to try!