The Chicken Swing
Chicken toys don't get any better than this! Suitable for use in any chicken run, The Chicken Swing is the ultimate toy for chickens.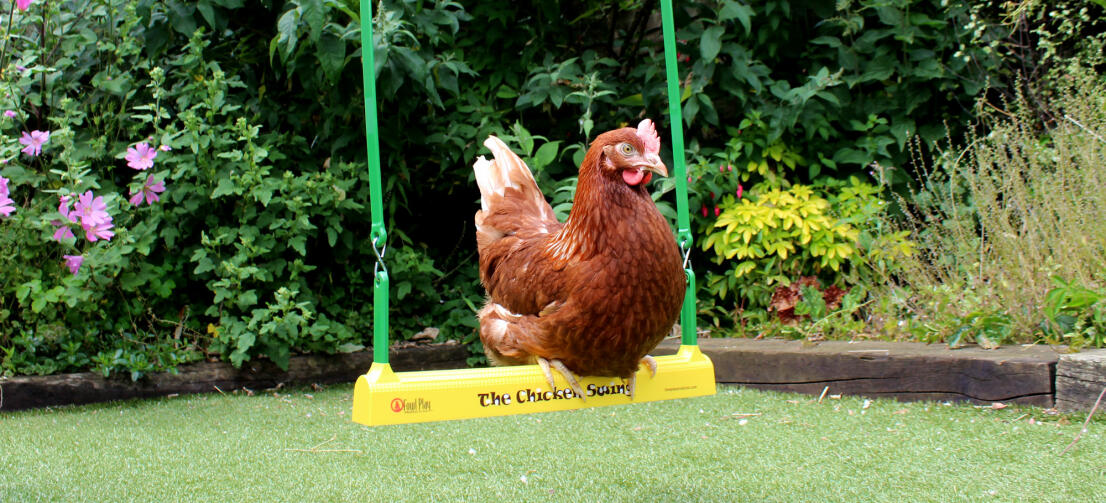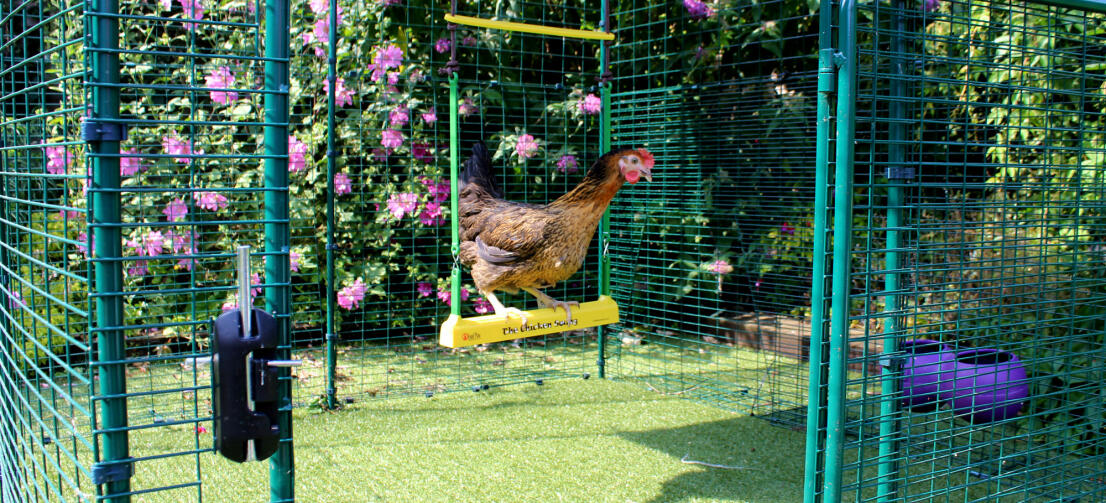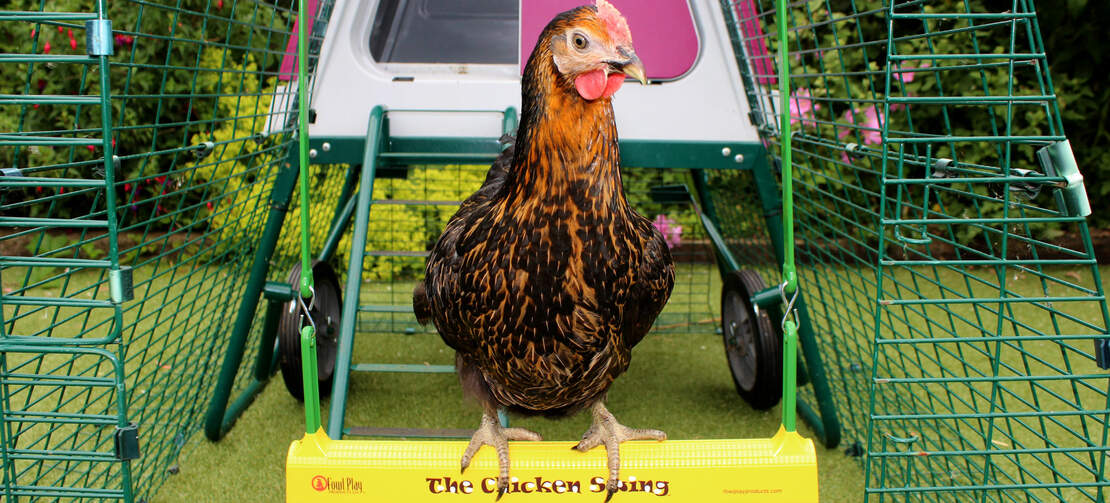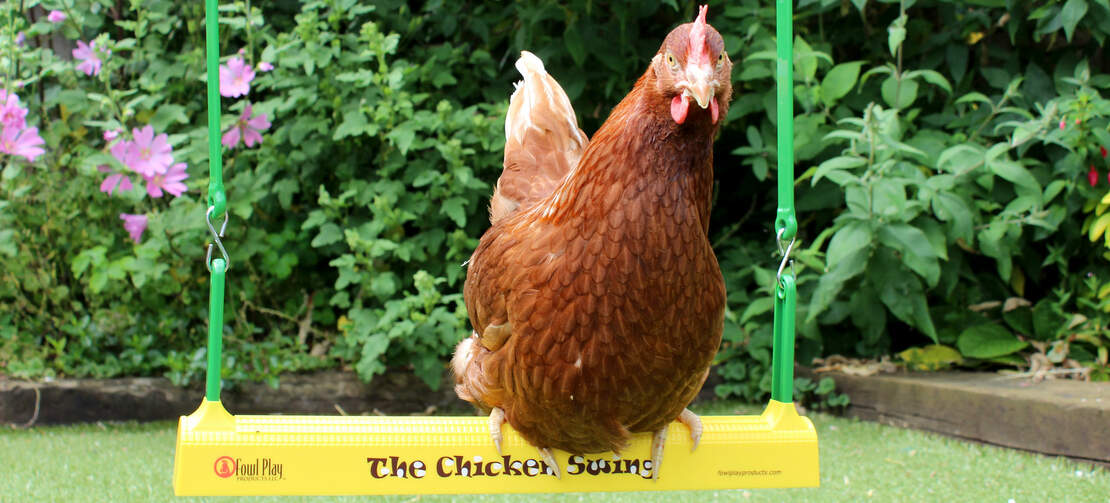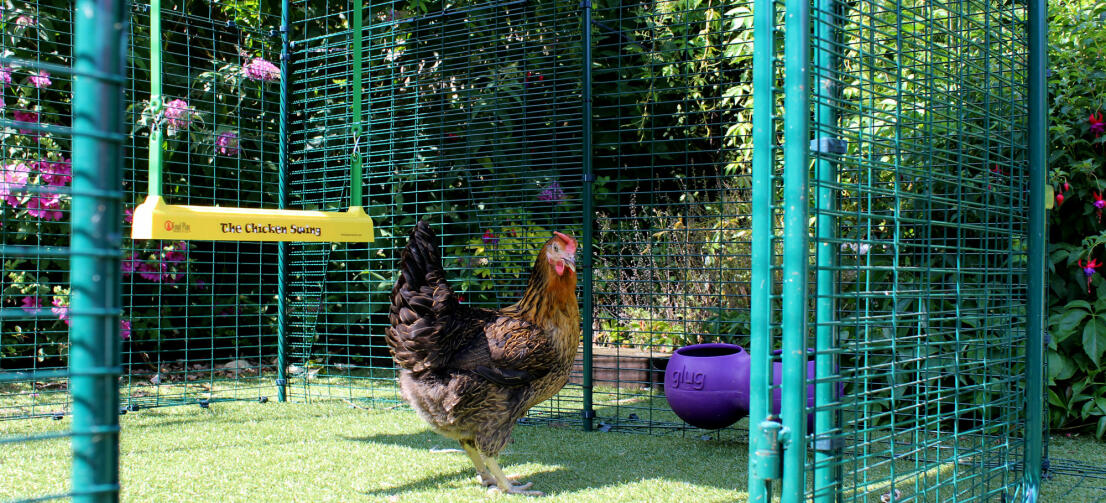 Choose Your The Chicken Swing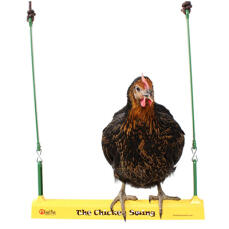 Checking stock in our warehouse...
6 Reasons To Buy From Omlet

180 Day Money Back Guarantee

Free Returns

2 Year Warranty

Brilliant Customer Service

Secure Payment

Over 17,000
5 Star Reviews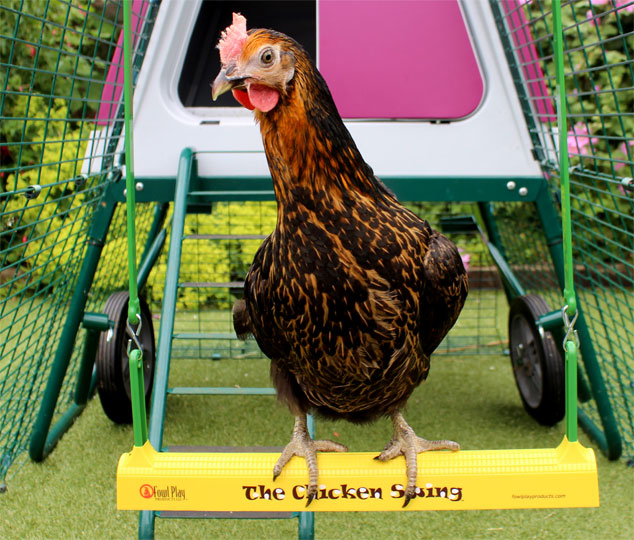 A Miss Pepperpot chicken on The Chicken Swing
The Chicken Swing
All chicken keepers know that birds love to perch and they will hop on to anything they can lay their feet on to give them a good view of the world. The Chicken Swing provides more than just a place to perch though - it actually swings! The patented design allows chickens to pump the swing themselves, with no need for a friendly push from the owner. Shaped like a mailbox, with a corn-like texture for grip, the Chicken Swing allows chickens of all types and ages to torque the perch. Quite simply, your hens will be swinging themselves silly in no time.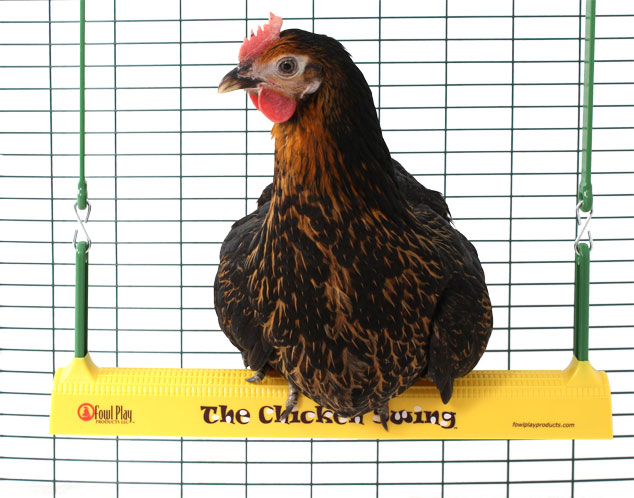 Your pet chicken will love playing on The Chicken Swing!
The Best Bordeom Buster for Chickens
Ideal for hanging in any chicken coop, enclosure or chicken run, The Chicken Swing will reduce boredom and keep your pets hentertained. They'll love being able to hop up as they please, stretch their wings and swing back and forth above their pals. Synchronised swinging is also very much acceptable, should your chickens decide to share their new toy.
Made from safe quality parts that are built to last, The Chicken Swing is suitable for poultry of all ages and breeds. Although it is best to introduce chickens to the swing when they are young, adults will soon get the hang of it too. Attach The Chicken Swing so it hangs close to the ground, and as your chicks or chickens get used to climbing on, increase the height. Eventually, you will want it hanging high enough so as not to be an obstacle to any hens on the ground.
The Chicken Swing is a fantastic accessory for every chicken keeping area, and you are sure to henjoy watching your pets in action as much as they enjoy using it. Perch measures 16.25" in length.
10 Steps to Swing - Click here for 10 easy steps to help you get your chickens swinging!
Corn-like Grip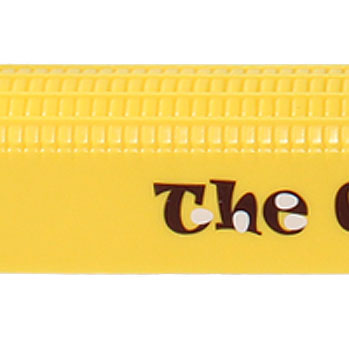 The Chicken Swing has a raised corn-like surface that is easy for hens to grip with their feet, ensuring they feel stable during play time.
Rope Buckles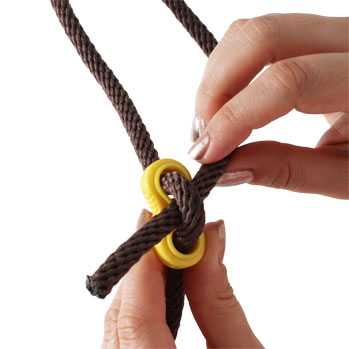 Installing and adjusting The Chicken Swing is easy with its secure, simple to attach, plastic rope buckles.
Cross Member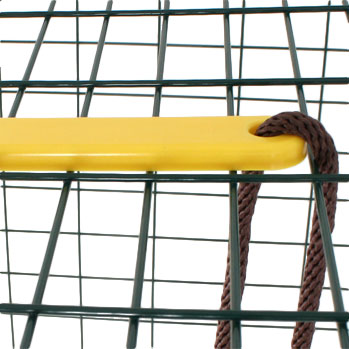 Attach the optional cross member to the top of your chicken run to make The Chicken Swing even more sturdy and secure.
---
Frequently Asked Questions
The swing is 41cm (16.25") long.
Make sure you place the swing free from any obstructions such as walls, mesh or other things on the run. Choose a sheltered spot under cover so the hens can do their swinging no matter the weather.
Eventually you ideally want the Chicken Swing to sit above the chickens' heads, so that they will be able to swing without the risk of bumping into one of their friends, but it's wise to start with it lower to the ground to get your flock used to it.
Choose your most adventurous chicken and place her on the swing, which at this stage should be hanging very low to the ground. Give her something delicious straight away, so that she associates the swing with yummy treats. Do this a few times until you feel she's comfortable perching on the swing. At this point, push the swing slightly to get it moving. Reward the chicken every time she swings towards you. Push a bit more every time you're trying, and start lifting the Chicken Swing higher and higher above the ground.
As chickens are flock animals the rest of your hens will be encouraged to try once someone has had a go!
Verified Reviews - The Chicken Swing
---
Customer Images - The Chicken Swing - 29 of 77
Related Products