Pekin Duck Ducks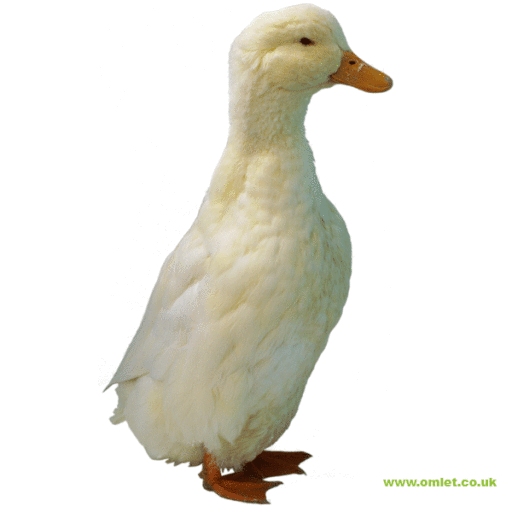 Pekin Duck History
---
The Pekin duck, like the Pekin Bantam chicken, originated from China and soon began to spread elsewhere in the world around the 1800s.
Pekin Duck Behaviour
---
These birds are like mini Runner Ducks with quite an upright stance but they have a slight chubby appearance. They are the perfect caricature of a duck with a bright yellow bill, orange shanks and toes and the ducklings are a bright yellow colour. The Pekins are quite common. These ducks have become very popular to farm as they grow quite quickly, are hardy, highly fertile and one of the largest size ducks. They are friendly calm ducks that are quite easy to train, however, they are one of the noisiest breeds to keep.
Pekin Duck Varieties
---
They only come in White.
Pekin Duck Pictures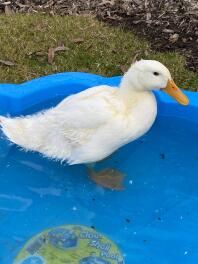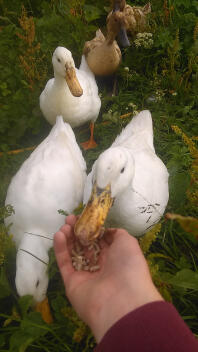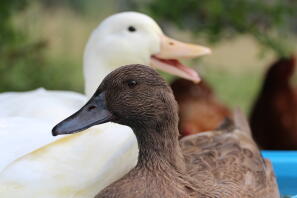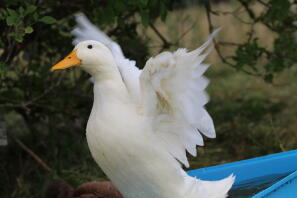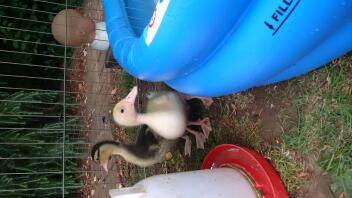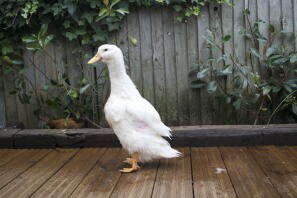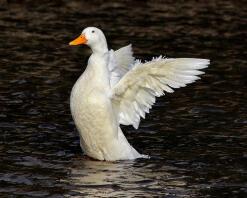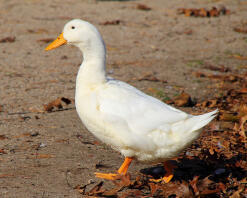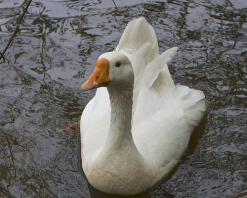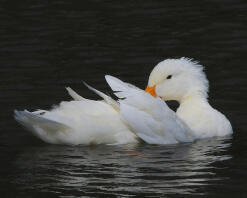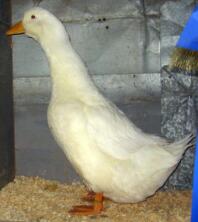 Latest Reviews For Pekin Duck (5 of 7)
---
---
Breeder Clubs for Pekin Duck
---