Peruvian Guinea Pigs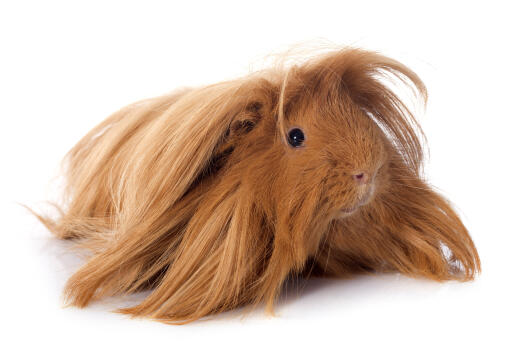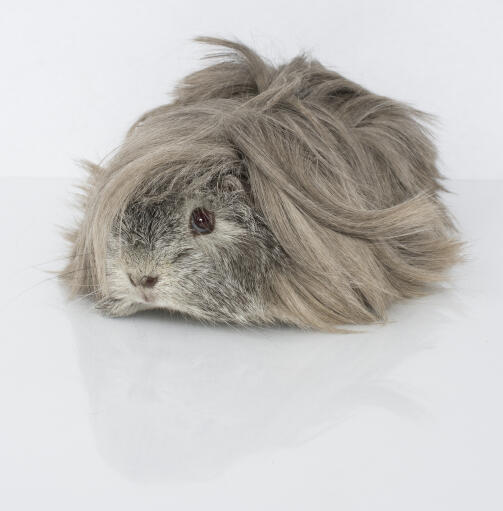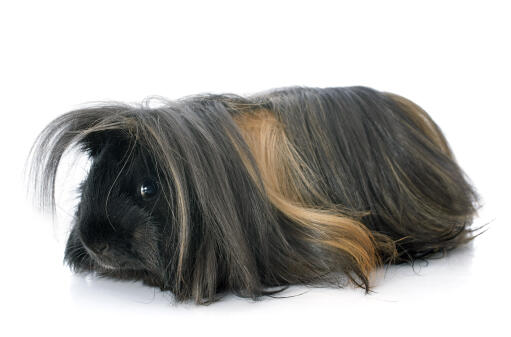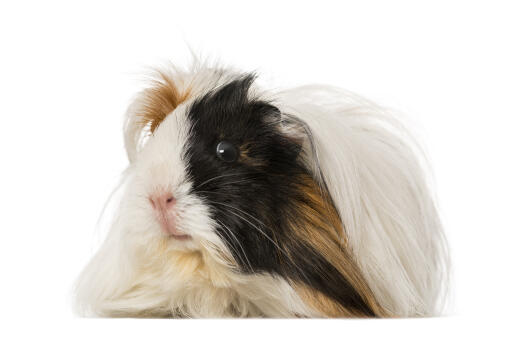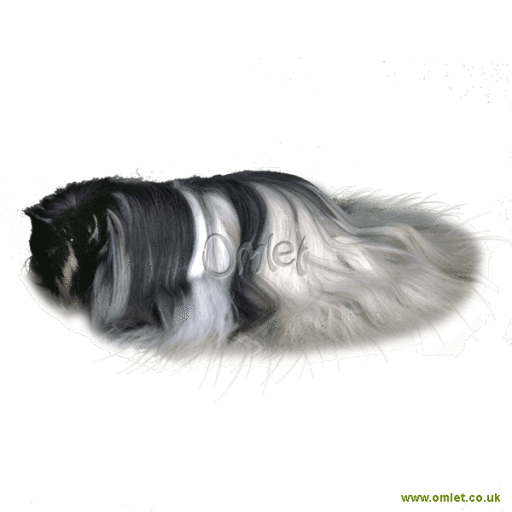 Peruvian History
---
The Peruvian is one of the oldest breeds of guinea pigs, having been established in this country for well over 100 years. They are believed to have come over to this country from South America via France.
Peruvian Behaviour
---
They are basically long-haired rosetted guinea pigs, they are born short haired, with two rosettes. As the guinea pig grows, so does its hair, and the top hair parts and grows downwards. The hair around their bottom can reach 20 inches in length, and they have a long fringe which covers their eyes. They are not pets for the faint-hearted! If they are kept as a pet their hair is best trimmed, and they require regular grooming and bathing. Without constant care their hair becomes readily matted. If they are kept for showing then their flowing locks are usually kept in wrappers (curlers!) to keep them clean. Peruvians also have a tendency to chew each others coats, a behaviour known as barbering, and show stock may have to be kept by themselves.
Peruvian Varieties
---
Peruvians come in a variety of colours, the most popular being tricolour (slate, cream and white) or a mixture of two colours, slate and white, cream and white, or slate and cream.
Peruvian Status
---
Fairly common
Peruvian Pictures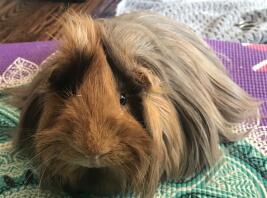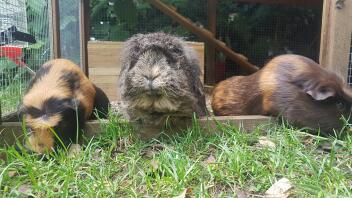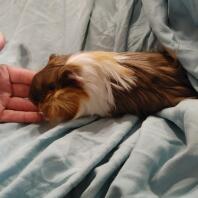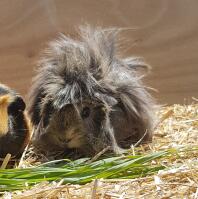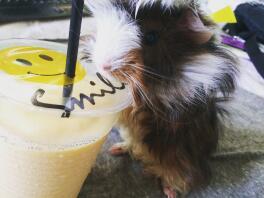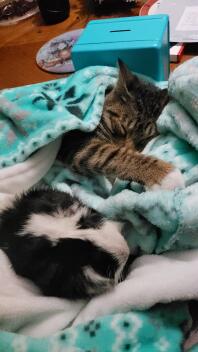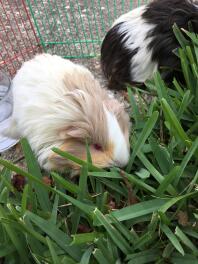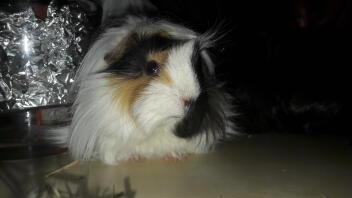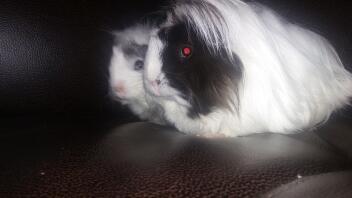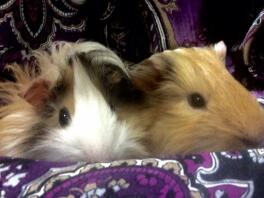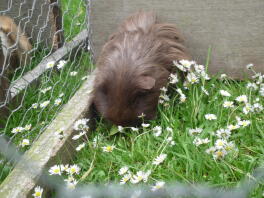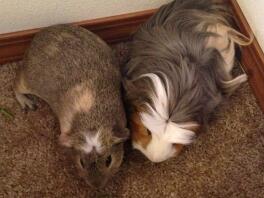 Peruvian For Sale
---
Please note: All animals listed here are for collection only. They cannot be delivered by the seller or by Omlet. The seller will send you their contact details to arrange payment and collection.
Latest Reviews For Peruvian (5 of 8)
---
---